New Hampshire Gambling Ages - Legal Online Gambling Ages In New Hampshire
New Hampshire gambling ages vary from each type of gambling activity one may look at. New Hampshire has many different gambling options which include the state-run lotto, charitable casinos, sports betting, horse race betting, and even daily fantasy sports. All of those gambling formats can also be found over the internet and the legal online gambling ages in New Hampshire are the same as what one would find at a land-based gaming venue.

The New Hampshire gambling ages should be taken seriously as underage gambling could result in trouble with the law, losing any winnings you may have accumulated in your bankroll, and possibly banned from the casino or online betting site you were using. Throughout this guide, you'll not only find out the legal age for every type of way you can wager in New Hampshire, but you'll also be treated to several reviews for online gambling sites that are safe for Granite State bettors.

New Hampshire Ages For Gambling
Legal Sports Betting Age in New Hampshire
21
Legal Casino Age in New Hampshire
21
Legal Poker Age in New Hampshire
18
Legal Lottery Age in New Hampshire
18
Legal Horse Betting Age in New Hampshire
21
Legal DFS Age in New Hampshire
21
Legal Bingo Age in New Hampshire
18
Online Casinos For New Hampshire Residents
What Is The Legal Gambling Age At Casinos In New Hampshire?
Despite all casino profits going to a charitable cause, the legal gambling age at casinos in New Hampshire is 21 and up. The simple truth is even with charitable gaming, gamblers are still at risk of addiction and the state feels it is best not to expose young adults to this. Online casinos should be treated with this same age requirement whether they directly express it or not.
Legal Online Casinos For New Hampshire Residents
Legal online casinos for New Hampshire residents are not charitable companies, but that is not a knock on them. These sites are still trustworthy and have been serving New Hampshire residents for over a decade. These sites can come stacked with slots, table games, live dealers, and even go as far as to have virtual sports betting as an option to go along with an expansive sportsbook.
Bovada – Most Popular Online Casino For New Hampshire Residents

Bovada is known around the country as the premier sportsbook to go to, but what bettors may not realize is that the casino aspect of the site is just as renowned. Slot enthusiasts will find options such as 3D Slots, progressive slots, video slots, and more. Bovada even features video poker and live dealers for table games such as blackjack, baccarat, and roulette. This way online gamblers can get the experience of a live casino without even having to get off of their couch. Poker players are also welcome with high-roller tournaments and quality software. Pari-mutuel horse race bettors are also not forgotten as there are horse racing odds available every day for races around the world.
Legal New Hampshire Online Casinos
New Hampshire Sports Betting Sites
New Hampshire sports betting sites have expanded recently and most notably with the introduction of DraftKings Sportsbook. DraftKings has been the only online sports betting operator to date that has signed a deal with the state's lottery and chose to be regulated by that agency. With DraftKings having to fork over half of their revenue to gain that contract, the odds can sometimes be heavily weighted and not be as attractive to bettors. There are still NH sports betting sites based overseas that are not regulated by the state and can, therefore, provide more sports bettor friendly lines.
What Is The Legal Sports Betting Age In New Hampshire?
The legal sports betting age in New Hampshire is 21 and up. Any sports betting site in NH you try and access will have some way to enforce this rule by making you provide some form of government-issued ID before you begin betting. While there aren't any retail sportsbooks in New Hampshire, you can also expect those kiosks (wherever they may be) to also uphold this law.
Legal Sports Betting Sites For New Hampshire Residents
When looking at legal sports betting sites for New Hampshire residents, you may notice some differences. While DraftKings is normally New Hampshire resident's first option, it is limited in that NH collegiate teams are not allowed to be bet on through the platform. Other sites that don't have the lottery overseeing them can offer these lines instead as well as offer many other options that sports bettors in the Granite State may not have thought of before.
MyBookie - New Hampshire Residents Favorite Online Bookie

MyBookie has established its presence in the US by offering some of the wildest betting lines of any online sportsbook. Not only does MyBookie offer odds on almost every major American and International sport, but they also have lines for more niche sports, political events like elections, and entertainment events like odds on the most popular TV shows. MyBookie also has a wide range of deposit options which include Bitcoin. The site offers withdrawals in Bitcoin and other cryptocurrencies which you can receive within 24 hours. That makes it one of the fastest banking options of any online sportsbook.
Legal New Hampshire Online Sportsbooks
Online Poker For New Hampshire Residents
What Is The Legal Poker Age In New Hampshire?
Surprisingly enough, the legal age to play poker in New Hampshire is only 18+. Many see poker as a game of skill rather than a game of chance like lottery games, which gives it a leg up in lawmakers' eyes. New Hampshire residents will have to be 18 years old or older to play poker for money in casinos and at online poker sites.
Legal Poker Sites For Hampshire Residents
Some of the best legal poker sites for New Hampshire residents come in the form of online casinos like BetOnline. Sites like these not only have great software to be able to handle many online poker players at once, but they also have tons of bonuses for poker enthusiasts of all kinds. Poker tournaments happen regularly and certain competitions can accumulate a prize pool of up to $750,000. Best of all, you only need to be 18 to start working on your online poker face.
SportsBetting Poker - Top Poker Site in New Hampshire

SportsBetting is home of an online poker room, and their poker room will give you the option to participate in a wide array of different poker games. You will see both Texas and Omaha hold 'em, as well as a few stud games. Stakes cover the entire gambit, from low to high, so you can play regardless of the size of your bankroll. All of these games are open to legal aged players, and each of them are backed by the biggest bonus in poker - a 100% match to $1,000 dollars. This bonus is good only on your first deposit.
Legal New Hampshire Poker Sites
What Is The Legal Gambling Age To Bet On Horses In New Hampshire?
Again, this may come as another shocker, but the legal gambling age to bet on horses in New Hampshire is 21 years old or older. Many states across the nation will normally let those 18 years old or older to join in on the fun, but that is not the case for Granite State gamblers. It is highly advised that gamblers who are younger than 21 follow the state's orders, even for online racebooks.
Horse Betting Sites For New Hampshire Residents
There are several big national horse betting sites for New Hampshire. But, what horse race enthusiasts may not know is that there are also several huge online sportsbooks that are based in other countries. Certain sites such as SportsBetting offer comprehensive racebooks with traditional win, place, show, style bets but will also feature future odds for horse races similar to future odds for other sports like football or baseball.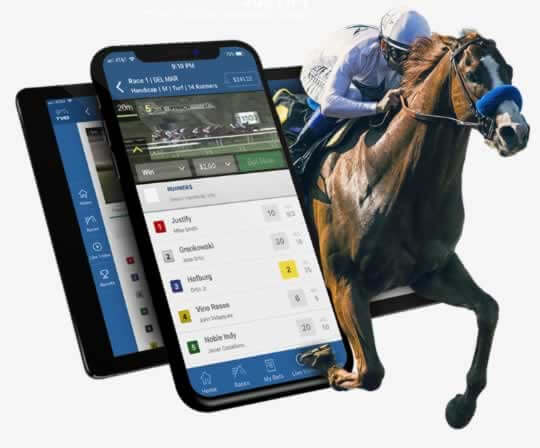 How Old Do I Have To Be To Play The Lottery In New Hampshire?
The legal age to play the New Hampshire is more in line with the national average in that it is for those 18 years old or older. Lottery games are available at retail locations in which employees are required to check I.D.s before selling tickets so be sure you have that before you walk in. Online lotteries also exist for those who don't feel like going to land-based lotto selling locations.
What Is The Legal Gambling Age For DFS In New Hampshire?
While many will argue till their last breath that DFS is a game of skill, that won't change the fact that the legal gambling age for DFS in New Hampshire is set at 21+. When it comes to this age restriction, national brands like DraftKings and FanDuel won't budge and there aren't any reputable sites headquartered overseas so there is no way around it. If you aren't 21 or older, you will simply have to wait.
Online Bingo For New Hampshire Residents
If you prefer to play bingo above any other type of gamble, you can do so on the Internet. Requiring that you adhere to the age of 18, you can easily join in on online bingo. These bingo halls provide players with the ability to safely wager on bingo games directly from their home. Circumventing the legal gambling ages is essentially impossible.
Vic's Bingo - Open To New Hampshire Gamblers

Vic's Bingo is a bingo hall that we have found to be much more advanced than many others. This bingo hall gives players the ability to play thousands of cards across hundreds of patterns as easily as creating an e-mail account. They accept a wide number of deposit options, and every deposit method is eligible to receive their 150% match bonus. They only accept players above the New Hampshire Legal Gambling Ages, so keep this in mind if you are going to try to join their service.