Maine Gambling Ages – Legal Online Gambling Ages In Maine
Maine is more gambling friendly than most known and with many betting options, the legal online gambling ages in Maine can get tricky. With teams like the New England Patriots and the Boston Celtics close and have all kinds of fans in Maine, there will be a lot of gambling on sports in Maine. Sports aren't the only thing that bettors can bet on. There are other things like online casinos, horse races, lottery, and DFS as well.

All of these options have gambling age requirements in Maine that are needed to be satisfied. The good thing is even when sports are out, you can get interested in other betting options and make money year-round. This page here will explain what the age requirements are for all of these betting options and also give a few examples of places you can put your money in and make a lot more back.

Maine Ages For Gambling
Legal Sports Betting Age in Maine
 21
Legal Casino Age in Maine
 21
Legal Poker Age in Maine
18
Legal Lottery Age in Maine
18
Legal Horse Betting Age in Maine
18
Legal DFS Age in Maine
21
Legal Bingo Age in Maine
18
Online Casinos For Maine Residents
What Is The Legal Gambling Age At Casinos In Maine?
Most casinos serve alcohol there and in Maine, you have to be old enough to buy alcohol before you can actually participate in casino gambling. A lot of bettors want to get involved so it's the right thing to do to have an age requirement to get into playing in a casino. Most residents in Maine have these options and have to make sure that if they are not 21 they should just wait until they are because if they don't and they try to be in a casino underage it could end up giving them extra problems that they don't want.
Legal Online Casinos For Maine Residents
Maine residents have nothing to worry about when it comes to online casino options. There are many of those and there are online betting sites that have plenty of promotions that will be offered that will let you have a few gameplays and possibly win some really cool prizes. The great thing also is the banking options that you will have with any of these online sites that you can use.
Ignition - The Casino Online For Maine Players

Ignition is one of the best sites for playing online casinos. You will have an option of the live dealer that you want to use. You also will have other games like blackjack games and slots. The great thing about using Ignition is the fact that there are promotions that will help with playing games and may offer free gameplay. Also, there are great banking options that will help with the online casino funds you would like to use. All you have to be is 18 and older and you will be able to sign up and make you own extra money. With all these options you there is no reason that many bettors who have an account cant make money while logged on.
Lucky Red Casino - 400% Sign Up Bonus

Lucky Red Casino provides players with a number of different casino games, including everything from slots to table games. Video poker has not been left out of this casino either. Lucky Red Casino provides players with a wide range of different bonuses, including a solid 400% match to $4,000. Lucky Red Casino provides players with a different number of deposit bonuses beyond this, including a fair degree of reload bonuses. Lucky Red Casino uses all of the deposit methods possible, so expect to find easy deposits when you go to fund your account.
Legal Maine Online Casinos
Maine Sports Betting Sites
There are local sportsbooks but sports betting sites are the way to go. The big thing about using online sports betting sites is that you don't have to leave your house to place your bets on anything. These sites also have promotions that help with different bonuses and different prizes that you can win. Another bonus is the fact that all you have to be is 18 and you will be able to sign and start wagering. The options make sure that bettors get their money fast and make them safe for all players. So Maine residents need to take a look into creating an online gambling site.
What Is The Legal Sports Betting Age In Maine?
The great thing about sports is the fact that they are always very competitive and always have upsets that can end up helping bettors win a lot of money. In Maine, the age requirement is 21 and older to be able to bet on any sporting event. This is the same you have to be to be able to legally buy alcohol as well.
Legal Sports Betting Sites For Maine Residents
Online sportsbooks have all kinds of sports up to bet on during the season. They also have online casinos and other things as well you can bet on. These sites have different options like live betting and mobile betting which will make it easier to bet on and also help players find ways to make money. Sign up and you will have promotion almost every day that will offer different prizes for you.
Bovada – Sports Betting Bonuses And Promotions Galore

Here at Bovada, you will find the best betting odds for all sporting events. All the sports you want to bet on will be up and then there will be player props and team props up as well. These just a few features that players have the option to use. Live betting and mobile betting are huge on Bovada as well. You don't have to be by a laptop because you can get on your account on your mobile device. All of this, plus different promotions, makes Bovada one of the best online gambling site there is out there. As long as you are 18, you will be able to make your account and start betting as soon as possible. There is always something to bet on and Bovada will have those betting opportunities up for its players.
Legal Maine Online Sportsbooks
Online Poker For Maine Residents
What Is The Legal Poker Age In Maine?
As long as you are 18 you will be able to participate in playing poker. Some players have been watching friends and family play poker since they were a little kid so soon as they turn 18 in Maine, they have the chance to join those friends. The earlier you start when it comes to playing poker the more experience you will have.
Legal Poker Sites For Maine Residents
Poker on these online gambling sites is great because you can be sitting at home enjoying dinner watching your favorite show or game and be playing poker on your laptop or your mobile device. You will have all kinds of different poker betting options these sites which means more bettors will be on as well. The great thing also is the fact that the age requirement is only 18 to create an account and get started. So sign up quickly and be ready to play.
BetOnline Poker - Top Poker Site in Maine

One of the online poker rooms we are willing to trust is that of BetOnline's poker room. BetOnline's poker room provides players with a safe site for poker, all backed by a random number generator that keeps cards sufficiently shuffled. BetOnline's bonus is one of the best in the industry, as it will give money up front, rather than forcing you to unlock all of it. BetOnline's bonus is a 100% match to $1,000 dollars. BetOnline's $100,000 guaranteed tournament can also be entered for free after you make your first deposit.
What Is The Legal Gambling Age To Bet On Horses In Maine?
Watching horse races is a tradition for a lot of people especially bettors. This is where bettors learn their strategy when it comes to betting on horses. Starting them out young is great and the age requirement here in Maine is only 18 and older. Being able to place your bets soon as you are a legal adult makes players wiser the older they get when it comes to placing bets on these horse races.
Horse Betting Sites For Maine Residents
There are many places you can place your wagers on horse races but online gambling sites for Maine residents is very popular. There are great banking options on all of these so transferring your money in and out of your account is nothing that players have to worry about.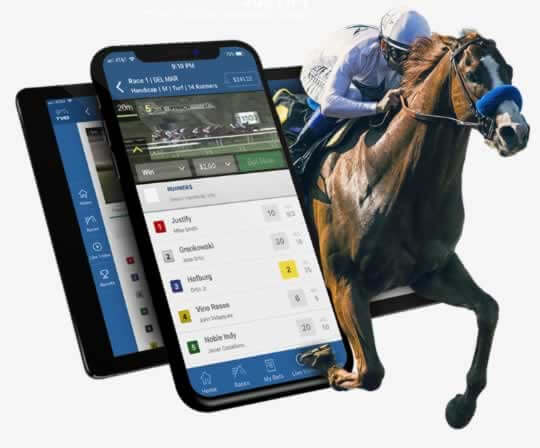 How Old Do I Have To Be To Play The Lottery In Maine?
The age requirement to get involved in playing the lottery is 18 and older. So basically, if you are a legal adult you can play your numbers and win big. This is great for the state of Maine because it gets the younger adults involved in the player numbers and wagering early.
What Is The Legal Gambling Age For DFS In Maine?
When you are legally old enough to buy alcohol, that is when you can gamble on DFS in Maine. Players have to be at least 21 and older to get on and gamble DFS. This is great to have an age requirement because if not there will be an insane number of bettors who may need more experience to win big. Make sure you are not underage when you try to gamble DFS because it may end up getting players in big trouble.
Online Bingo For Maine Residents
Bingo players may be able to play at 16 in live bingo halls in Maine, but the Maine legal gambling ages are unimportant because of the minimum age set by the online bingo halls. All of the online bingo halls will require you to 18 before you can begin playing. This could even be complicated further by the addition of casino games into the bingo site.
Vic's Bingo - Open To Maine Gamblers

Vic's Bingo will let you join their service as young as 18. If you are under 18, you may not legally play their games. If you have reached the proper age, you may play hundreds of patterns across thousands of cards. Bingo players will be able to use a 150% match bonus on the first two deposits they make, and these match bonuses have no maximum limit as to how much can be received. Vic's bingo may be above the legal gambling ages in Maine, but this is a sign of their commitment to safety above anything else.