Idaho Gambling Ages - Legal Online Gambling Ages In Idaho

Gambling in Idaho can be one of the most exciting things to do in the state especially if you're of the legal age to partake in the festivities. On this page you will find everything you need to know about the legal gambling age in Idaho as well as what place in the state to gamble at. After reading this article bettors should be aware of identifying potential red flags in fraudulent gambling sites as well as knowing the best places to gamble in the state. Idaho does not have any laws preventing residents from participating in online gambling and online sports betting. Furthermore, Idaho does have some tribal casinos, charitable gambling/gaming, and a state lottery but there is no state-based sportsbooks. Every recommendation we give on this page has been thoroughly researched by us to ensure that the gambling operators value customer service and are putting out a quality product.

Idaho Ages For Gambling
Legal Sports Betting Age in Idaho
21
Legal Casino Age in Idaho
18
Legal Poker Age in Idaho
18
Legal Lottery Age in Idaho
18
Legal Horse Betting Age in Idaho
18
Legal DFS Age in Idaho
n/a
Legal Bingo Age in Idaho
18
Idaho Sports Betting Sites
Since there are no state based online sportsbooks in Idaho, many bettors that live in the state turn to offshore sites to still gamble on sports if they are of the legal age. Many of the offshore sportsbooks available to residents of Idaho are licensed and regulated. Since their companies are based outside of the United States they are outside of the jurisdiction of the US law enforcement which means these sites are free to be used by anyone in Idaho whether a resident or tourist.
What Is The Legal Sports Betting Age In Idaho?
Although many of the other gambling options in the state of Idaho require bettors to be 18, to legally bet on sports in the state you must be 21 years or older.
Legal Sports Betting Sites For Idaho Residents
There are no state backed legal sports betting sites for Idaho residents but that doesn't mean they can't still legally bet on sports. Offshore sportsbooks have long been used by residents of Idaho to bet on their favorite sports and there are no laws preventing any one in the state from using online sportsbooks.
Bovada - $250 Sports Welcome Bonus for Idaho Residents

Bovada is one of the most highly touted sportsbooks available to residents in Idaho. The sportsbooks offers multiple ways to deposit/withdraw money and has some of the most advantageous odds for bettors to bet on. Bovada has a promotions that will give new bettors from Idaho a welcome bonus that will match 50% of the new accounts first deposit up to $250 dollars. Using Bovada is easy and the sportsbook has a mobile site that put the entire catalog of odds and bets props right in the palm of your hand which allows bettors to place their wagers at anytime.
Legal Idaho Online Sportsbooks
Online Poker For Idaho Residents
What Is The Legal Poker Age In Idaho?
The legal poker age in Idaho is 18 and anyone under that age is not permitted to participate in any gambling activities. Keep in mind that Idaho is strict when it comes to keeping underaged people from gambling in the state. If you are over 18 you can go to the casinos to play poker or go to an online poker room.
Legal Poker Sites For Idaho Residents
Since there are no state based poker sites fo Idaho residents to indulge in the only options are to find a local casino that has a poker room or go to an offshore poker site. If choosing the offshore route make sure that the poker room is licensed by a regulatory authority and operates outside of the United States.
BetOnline Poker - Top Poker Site in Idaho

BetOnline, in addition to hosting a casino and a sportsbook, is home to one of the safest poker rooms online. BetOnline's poker room gives their players access to a slew of different tables, covering low stakes to high. Each variant of poker, be it stud, hold 'em, Omaha or others, has a fairly wide range of stakes. All players can take advantage of their initial deposit bonus, which is good for a match of 100% which carries a limit $1,000 in free cash.
What Is The Legal Gambling Age To Bet On Horses In Idaho?
The legal gambling to bet on horses in Idaho is in uniform with most of the other gambling activities and only requires participants to be aged 18 or older.
Horse Betting Sites For Idaho Residents
If you're of the legal betting age (18) in Idaho you are allowed to gamble at horse betting sites. However, there are no state backed betting sites for residents of Idaho and the offshore sites are the only option for Idahoans. When choosing an online sportsbooks make sure its licensed by a official governing body.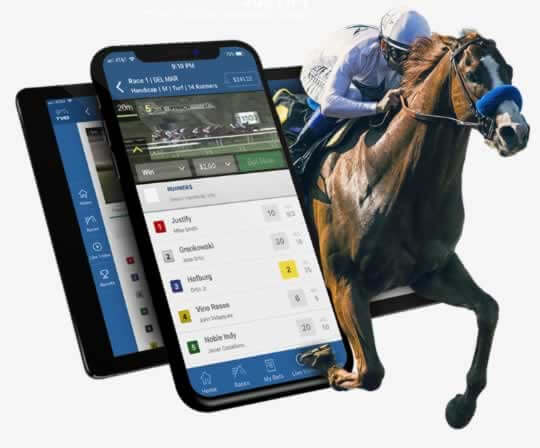 How Old Do I Have To Be To Play The Lottery In Idaho?
To participate in Idaho's State lottery you must 18 years or older. Idaho's lottery offers power ball plays, scratch offs, and also features promotions for gamblers in state to enjoy. Online betting sites also offer keno for those who are interested in the numbers games.
What Is The Legal Gambling Age For DFS In Idaho?
Unfortunately, Daily Fantasy Sports has not been in Idaho since 2016 when FanDuel and DraftKings stopped operating in the state shortly after reaching a deal with the state's Attorney General. DFS players will have to venture into a neighboring state if they want to play DFS online.
Online Bingo For Idaho Residents
If you are a bingo fan, you will no longer have to leave your house to get in on the games. Online bingo has been providing players with the same action they will find through the live bingo halls. This comes without the hassle of travel or otherwise having to leave your home. All you need is a credit card to partake in the fun.
Vic's Bingo - Open To Idaho Gamblers

Vic's Bingo has long provided players with the ability to dab cards and aim for patterns. By letting players above the age of 18 join their service, Vic's bingo has become one of the largest bingo halls online. They provide a 250% match bonus, which will boost your initial deposit significantly. If you want to play over 3,000 patterns, hundreds upon hundreds of cards, than Vic's Bingo is the place to be if you are above the Idaho legal gambling ages.