Montana Gambling Ages - Legal Online Gambling Ages In Montana
Here at we try to get you the best information to get you legally gambling in the state of Montana if you're at least 18 years old. After reading this page you will know everything there is to know about legal online gambling age in Montana and should be able to gamble anywhere in the state whether you are a resident or visitor. Montana has begun to embrace sports betting and online gambling in particular and we look to get you the best information to know where to take your bets or where the best slots are.

This page covers everything about gambling in Montana from trusted online sportsbooks to use to casinos found within the state or online. Every recommendation we have features a licensed and regulated gambling provider. We review hundreds of online gambling sites daily to ensure our readers get the most up to date information and get ahead of betting trends in the state of Montana.

Montana Ages For Gambling
Legal Sports Betting Age in Montana
18
Legal Casino Age in Montana
18
Legal Poker Age in Montana
18
Legal Lottery Age in Montana
18
Legal Horse Betting Age in Montana
18
Legal DFS Age in Montana
18
Legal Bingo Age in Montana
18
Online Casinos For Montana Residents
What Is The Legal Gambling Age At Casinos In Montana?
The legal gambling age to be a patron of casinos in Montana is 18 years old. In order to even enter a casino in the state of Montana you have to be 18. Whether you're a tourist or resident of the state they're very strict about making sure no underage people can use casinos in the state.
Legal Online Casinos For Montana Residents
Internet gambling is illegal in Montana and is one of the While the state doesn't have any online casinos for residents to enjoy bettors living in the state don't have to miss out on the action. There are a plethora of legal online casinos available to residents of the Montana and some of them even offer bonuses better than the traditional brick-and-mortar casinos found in the state. The offshore online casinos are completely legal for Montana residents because they are based outside of the legal jurisdiction of the United States.
Slots.lv - Giving Montana Residents A Chance To Win Big

Slots.lv is one of the best online casinos for residents of Montana to use with real money prizes and big welcome bonuses for gamblers of any of level of experience. Even if a returning user of Slots.lv they're currently running a double up special that allows bettors to get 100% up to $100 on every deposit made. Using Slots.lv is easy and setting up your account to start gambling is seamless. Slots.lv also features a live dealer, video poker, and table games to go along with the popular slots.
Legal Montana Online Casinos
Montana Sports Betting Sites
The state of Montana approved single game, Vegas-style, and sports betting pools in May 2019 when HB 725 was signed into law. Montana does have a state sponsored sports betting site that is Sports Bet Montana and has an online window that allow bettors to place the wagers. If betting at the state sponsored sportsbooks is not your cup of tea there are plenty of online sportsbooks that legally accept players from Montana.
What Is The Legal Sports Betting Age In Montana?
In the state of Montana to legally place a bet on sports you must be aged 18 years or older. There is no shortage of places to bet at in the state. Montana has over 180 licensed brick-and-mortar casinos/sportsbooks spread out across the state. If bettors in the state don't want to go in and place your bets in person any reputable online sportsbooks is legal to use as long as you're 18 or older.
Legal Sports Betting Sites For Montana Residents
Legal sports betting sites for Montana residents can be overwhelming because of the amount of options available to bettors. As online sports betting is legal in Montana the state operated sportsbooks is always an option but if bettors are to shop for more competitive odds offshore sportsbooks are another option to check in order to get the best possible return on bets.
Bovada - Amazing Promotions For Montana Bettors

Bovada has been accepting bettors from the state of Montana for decades and will continue to do so for the foreseeable future. Bovada is one of the best online sports book available to bettors in the state of Montana and has an outstanding reputation in the global sports betting community. Bovada has awesome promotions and bonuses for bettors to increase their starting bankroll. Setting up an account and depositing money with Bovada is easy and can also be done from any mobile device with a stable internet connection.
Legal Montana Online Sportsbooks
Online Poker For Montana Residents
What Is The Legal Poker Age In Montana?
The legal age to play poker whether in person or online in the state of Montana is 18 years old. If you're under the age of 18 and attempt to play poker in Montana you are subject to prosecution by the state. While land poker gambling is not legal many players of legal age go to online poker rooms to legally play poker.
Legal Poker Sites For Montana Residents
Legal online poker legislation has not been passed in the state of Montana yet which is probably a major disappointment to many of the residents in the state. However, resident can still legally use offshore online poker sites to still play without worrying about breaking the laws in the United States. For residents, online site are going to be your best option as land based casino poker is also not allowed in Montana either.
SportsBetting Poker - Top Poker Site in Montana

The legal gambling ages in Montana will allow you to play through SportsBetting's poker room when you reach your 18th birthday. Montana residents will be entitled to join in on SportsBetting's poker tables at this early age, provided there is a checking account or credit card available. A 100% match bonus is ready and waiting to be accepted by first time depositors, and free entry to their $100,000 tourney can also be earned if you are making your first deposit into SportsBetting's poker room. Micro, low, medium, and high stakes poker are all available through SportsBetting's poker room, covering hold 'em and stud games alike.
Legal Montana Poker Sites
What Is The Legal Gambling Age To Bet On Horses In Montana?
The legal gambling age to bet on horses in Montana is 18. Betting on horse racing is legal and is regulated at the state level. Bettors are allowed to gamble on live or simulcast horse racing as long as they're aged 18 years or older. However, the bets must be pari-mutuel and on-track wagering only while only race track that are licensed with the state of Montana should be used.
Horse Betting Sites For Montana Residents
Horse betting sites for Montana residents that are of the legal betting age (18) can come with a lot of options as the state regulated horse tracks are popular and virtual horse racing is also growing in popularity. However, since only pari-mutuel bets are some of the only wagers that can be placed some bettors turn towards offshore horse betting sites that offer more options and flexibility for Montana residents.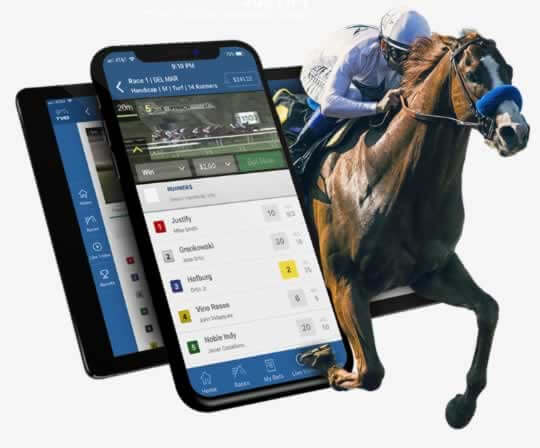 How Old Do I Have To Be To Play The Lottery In Montana?
In order to legally participate in Montana's lottery, you need to be at least 18 years or older. The Montana Lottery has been available to residents in the state since 1986 while providing scratch offs and numerous drawings to residents of the state including a multi-state Powerball and Mega Millions drawings. The state also has a Montana Lottery's player's club that give bettors more chance to win and second chance drawings.
What Is The Legal Gambling Age For DFS In Montana?
The legal gambling age for Daily Fantasy Sports in Montana is 18. With sites like FanDuel and DraftKings available to Montana residents its easy to see why DFS has quickly become one of the most popular ways to be on sports in the state. Daily Fantasy Sports allow bettors to play fantasy sports without having to manage a team for an entire season. The daily games can be played at each bettors' own convenience and that is one of the benefits of choosing DFS.
Online Bingo For Montana Residents
Bingo fans are also entitled to play this game through the Internet. Like with all of the legal gambling ages, Montana residents are entitled to begin gaming through online bingo halls as their 18th birthday rolls around. We have scouted out several online bingo halls, but we have only chosen the best.
Vic's Bingo - Open To Montana Gamblers

Vic's Bingo is one of the most reputed bingo halls online, and they allow players to join from 18 onward. Offering bingo games and casino games alike, Vic's bingo is one of the most extensive locations for bingo gambling online. They offer a 150% match on all first time deposits, which carries no limit on how much can be redeemed. Your first deposit can be made with a wide range of deposit options, including e-wallets, bank transfers, and nearly any credit card that isn't a Discover Card. Make sure you have reached the Montana legal gambling ages before you join.