Ohio Gambling Ages - Legal Online Gambling Ages In Ohio
Welcome to the page with the most comprehensive guide for the gambling ages in Ohio. You're probably on this page because you wanted to know what the various legal limits on gambling were in Ohio. Luckily for you, this page was set up to provide exactly that information.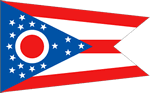 You will find the legal gambling ages for various types of gambling, from casino gambling to sports betting to online poker and lottery age requirements. Each of these has a different age limit. Knowing these age limits is important because it allows you to know the law around gambling, and make sure you are following it. Following the law is very important when it comes to online gambling.

Ohio Ages For Gambling
Legal Sports Betting Age in Ohio
21
Legal Casino Age in Ohio
21
Legal Poker Age in Ohio
18
Legal Lottery Age in Ohio
18
Legal Horse Betting Age in Ohio
18
Legal DFS Age in Ohio
21
Legal Bingo Age in Ohio
18
Online Casinos For Ohio Residents
What Is The Legal Gambling Age At Casinos In Ohio?
In Ohio, the legal gambling age at casinos is 21 years old. A big reason for this is that many casinos tend to serve alcohol, and a lot of states, when making these rules, decided that there should be similar age restrictions on casinos. If you are under the age of 21, you are not allowed to gamble in a casino in the state of Ohio.
Legal Online Casinos For Ohio Residents
There are many online casinos that Ohio residents have access to. These can range from websites that provide solely online slot machine access to websites that are fully functioning casinos with games like poker and baccarat. For Ohio residents, the ones they can access are located outside of the United States and are thus not subject to many restrictions placed on gambling establishments by the federal government and various state governments.
Slots.lv - Ohio's best slot website

Slots.lv does exactly what you think it would when you see the name: it provides you a good place to play slots. No waiting for the right chair to open up, no sitting in the casino, none of that - you just log in and start playing the slot machines. They have a large variety of slot games, and many themes to keep you interested and continuing to play. Honestly, if you're someone who likes to play slot machines, you have no excuse not to be using Slots.lv - it's everything you like about slot machines, but accessible from the comfort of your own home.
Legal Ohio Online Casinos
Ohio Sports Betting Sties
What Is The Legal Sports Betting Age In Ohio?
The legal sports betting age in Ohio is 21 years old. It is important that anyone under 21 reading this does not bet on sports, whether that be offshore or in state, because that would be illegal. Please make sure that you are over the legal gambling age before acting to make any bets or place any wagers.
Legal Sports Betting Sites For Ohio Residents
The main Ohio sports betting sites are not located in Ohio - they are located outside of the United States entirely. Don't let that fool you, though - they're excellent websites, with tons of variety in terms of betting, and a lot of different ways to get started sports betting. They even offer a large variety of bonuses for those who sign up with them, so you can double your money before even starting to bet.
Bovada - The Best Sportsbook for Ohio Residents

Bovada is, simply put, the industry-standard in online sportsbooks. It's been around for a while, it's reliable, it's fully licensed, and it's trustworthy. Bovada has an extremely well-designed website as well, and it is quite easy to use and easy to understand. In fact, Bovada is probably the easiest and most understandable of the online sportsbooks - the one you'd recommend to someone just starting out, but also to someone who has serious experience in the game.
Legal Ohio Online Sportsbooks
Online Poker For Ohio Residents
What Is The Legal Poker Age In Ohio?
In Ohio, the legal poker age is 18 years old. It's important that anyone looking to play poker online follows this rule. If you do not follow this rule, you will be breaking the law. Please be older than the age of 18 when you play online poker in the state of Ohio. It is very important that you do not break the law.
Legal Poker Sites For Ohio Residents
For Ohio residents, the best options for poker are going to be online websites. There are generally two options for those, however. You can use the large online casinos that have poker sections, or you can use dedicated poker websites. Either way, you will be using something headquartered outside of the United States, and thus beyond the reach of the restrictions we place on online poker.
BetOnline Poker - Top Poker Site in Kentucky

Online poker is best played through the site known as BetOnline. BetOnline's poker room provides players with a never ending supply of poker games, various levels of stakes and some of the most exciting variants of poker. BetOnline poker room is one of the most trusted poker rooms online. In addition, a 100% to $1,000 bonus awaits all new players making the first deposits. BetOnline provides players with some of the most entertaining poker games around, as well as some of the most fair. We put BetOnline above any other poker room which is why we list them above any other.
What Is The Legal Gambling Age To Bet On Horses In Ohio?
In Ohio, the legal age at which you can bet on horse races is 18. Horse racing has a long history in Ohio, and there are multiple race tracks across the state, in multiple major cities. Horse race betting is known as pari-mutuel betting, and it normalizes everything to $2 bets, which are basically like buying a stake in the horse you choose winning the race it is in.
Horse Betting Sites For Ohio Residents
Many of the online casinos also operate racebooks. This means that you can use online websites in order to place bets on horses. You can also use horse specific websites - for example, TwinSpires operates in the state of Ohio. Whichever option you choose, betting on horse races in Ohio has never been easier, and there have never been more options to do it.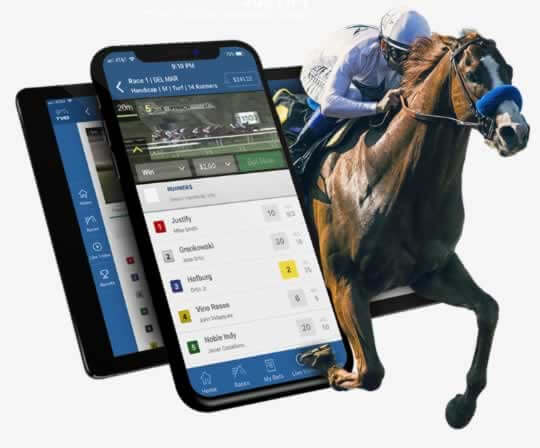 How Old Do I Have To Be To Play The Lottery In Ohio?
In Ohio, the legal gambling age to play the lottery is 18 years old. Since the lottery is state-run, the legal gambling age is at the lowest it can be - they want more people playing the lottery, since they get revenue from it. As long as you are over the age of 18, you should be able to go down to the corner store and spend all the money you want on scratch-offs and Mega Millions tickets.
What Is The Legal Gambling Age For DFS In Ohio?
The legal gambling age to play daily fantasy sports in the state of Ohio is 21 years old. Daily fantasy sports is a common pastime among sports bettors as well as sports fans. It tends to take the form of contests. How it works is that you pick a fantasy team based on a budget, and enter that team into worldwide contests. If your team does well, you win money. It's pretty simple, and pretty fun, and worth trying out if you're interested.
Online Bingo For Ohio Residents
If you are a bingo fan, then know that you will also have access to bingo games online. Bingo is one of the most popular forms of gambling in the nation, primarily due to its simplicity. Bingo gambling can begin at the age of 18, and you may play for real money.
Vic's Bingo - Best Value In Online Bingo

Bingo players will find that Vic's Bingo is the best choice for wagering. If you want to play through Vic's, we suggest you do not attempt to do so until you are 18 years of age. Vic's Bingo will provide you with a 150% match bonus, good for your first and second deposit, that carries no limit as to how much money you can generate in free cash. Bingo players have access to thousands of cards, hundreds of patterns, and some of the largest jackpots in the industry. If you are above the legal gambling ages in Ohio you can easily join up Vic's and get into the games.