Missouri Gambling Ages – Legal Online Gambling Ages In Missouri
Gambling is one of the other ways that many people can make money in this world and it has seemed to continue to grow bigger and bigger. With that, knowing the Missouri gambling ages only helps new and youthful bettors begin collecting their cash. There are more betting options out there for all of the residents. One popular to gamble on sports and is great for those who are huge sports fans.

Missouri has some pretty solid sports teams so you will see a lot of people participate in sports betting as well. When it comes to gambling, you have land-based gaming establishments and online betting sites everywhere that will offer many betting options. Now all of these gambling options have age requirements in Missouri and this page will briefly go over all the betting options and their age requirements. There will also be an explanation of what sites you can use to place these bets.

Missouri Ages For Gambling
Legal Sports Betting Age in Missouri
21
Legal Casino Age in Missouri
21
Legal Poker Age in Missouri
18
Legal Lottery Age in Missouri
18
Legal Horse Betting Age in Missouri
18
Legal DFS Age in Missouri
21
Legal Bingo Age in Missouri
18
Online Casinos For Missouri residents
What Is The Legal Gambling Age At Casinos In Missouri?
Most places when you want to participate in playing in the casino have an age requirement of 21 and older. Missouri follows suit and has the same age requirement. So you have to be able to buy a drink before you can actually come into a casino and place any wagers. For most other gambling options you may see their age requirement be different than casino age but this age will stick for a long time since this is more likely the age requirement for all states. So the same time you can go get you a drink is the same time. You can walk into a casino and places a few wagers.
Legal Online Casinos For Missouri Residents
Online casino play is very huge and open to all users online. Most sites have an online casino and it is totally fine for Missouri residents to join in! The good thing about these sites is there will be promotions that will be useful for when you are on the online casinos! The live dealer is great as well. Having online casinos on these sites are perfect for those who want to state home and bet.
Slots.lv - One of the Best Online Casinos You Can Find

Online casinos can be really busy and have many things to do there and Slots.lv gives you plenty of options that make things a lot easier for players. So many slots and table games are up there for people to be able to play and win some serious money. You still have the live dealer there and then you also have video poker. With all of these positives, there are also easy and fast ways to deposit and withdraw your money. All of these go with Slots.lv how can you not want to have an account. Once you sign up there will be plenty of promotions there for new users. So hurry up and sign up!
Lucky Red Casino - 400% Sign Up Bonus

Lucky Red is one online casino that provides players in Missouri with some of the best gaming possible. Missouri residents may join this casino at the age of 21 or older. Lucky Red uses the Real Time Gaming software in order to provide players with a gaming experience that cannot be rivaled. Lucky Red has opened the doors to legal aged players in the best of ways by offering a 400% match bonus, good for up to $4,000 dollars. Lucky Red uses the bonus in order to give players an edge over the odds. Lucky Red uses a wide range of deposit methods in order give players easy access to the games.
Legal Missouri Online Casinos
Missouri Sports Betting Sites
Missouri is a place where fans are tuned into their favorite teams at all times. Getting the chance to bet on them is a bonus for those are willing to take the risk on their cash to flip it to more. There are plenty of online betting sites that you can use and make some great money and it starts with the few sports betting sites. Sites like Bovada, MyBookie, and BetOnline are few that many residents can use and tend to use during sports seasons.
What Is The Legal Sports Betting Age In Missouri?
While things will get started on sports betting for Missouri very soon, the age requirement has already been set for the Show-Me State. Some places let you participate in sports betting at 18 but not here in Missouri. The age requirement is 21 and older. Make sure to have all your proof of being 21 because if not there are a lot more issues that may come with trying to bet on sports under the age requirement.
Legal Sports Betting Sites For Missouri Residents
With so many different sites up for different sports betting options, Missouri residents have plenty of sports betting sites to choose from. The find sportsbooks are tough alone so you do have the sites where you can basically do all your online sports betting and not have to leave your couch at all. The good thing about these online sportsbooks is that they have great banking options so you can withdraw and deposit your money with no issues at all.
BetOnline – All In If You Want To Bet Online

If you don't have a BetOnline account, you are missing out! This online sportsbook is one of the best out there. Already having plenty of betting options and betting types, there are so many ways you can collect earnings off of this amazing site. There also plenty of bonuses and promotions that will help new and current users down the road. With live betting and mobile betting options, this is one of the best ways to collect money with a safe and quick to transfer money to and from your account. All you have to be is 18 or older to be able to create an account.
Bovada Sportsbook - Best For All Sports

Missouri residents would be apt to partake in the gaming found through Bovada's sportsbooks. One of the largest of all gambling sites, Bovada provides players with easy access to all forms of gambling. Their sportsbook is perhaps the most important of all forms of their gambling options. Their sportsbook bonus is a 20% to $100 match bonus. This can be received on any of their deposit methods, including VISA, MasterCard, or Bitcoin. Missouri gamblers who want to place wagers on sports may do so very easily through the sportsbook at Bovada, the #1 recommended sportsbook online all players
Legal Missouri Online Sportsbooks
Online Poker For Missouri Residents
What Is The Legal Poker Age In Missouri?
The age requirement to participate in poker in Missouri is a lot lower than what most places age requirement is. Here in Missouri, the age requirement is 18 and older. This is huge because this means there will be more players joining the poker play and can end up winning a lot of cheese. The more players the more money will be played!
Legal Poker Sites For Missouri Residents
Many sites will be up for those bettors and gamblers to participate in. With all of these sites, there is no reason that Missouri residents cant make a lot of money. These poker sites will also have promotions for all the new users and the current users that starting playing poker games. This means that there is a chance that a lot of players will have earned extra money playing these poker games. You have different online sports sites you can play poker on like Xbet, Bovada, BetOnline, MyBookie and others. These are just a few and there are others.
BetOnline Poker - Top Poker Site in Missouri

Through the gambling site known as BetOnline, you will be able to partake in online poker. If you provide proof that you are 21 years of age, you may play poker through BetOnline's site. BetOnline's poker room gives their players access to stakes ranging from nickels and dimes to tens of dollars. BetOnline has one of the biggest bonuses of all poker rooms, which is a 100% match to $1,000 dollars. BetOnline is a poker room in which you will find one of the most trustworthy random number generators, which sufficiently shuffles every card drawn while playing poker at BetOnline.
What Is The Legal Gambling Age To Bet On Horses In Missouri?
To bet on horses in Missouri, there is an age requirement of 18. This is great because now you have all the legal adults that can place a bet on horse racing! Now you can start them younger than most places can. This is a fairly standard age requirement and that only means these horse race tracks will be filled with more bettors.
Horse Betting Sites For Missouri Residents
When it comes to horse betting sites, there is more than one that you can use which is great for many Missouri residents. The great thing is although some of these sites offer the same thing, some will have different promotions that you would want to use.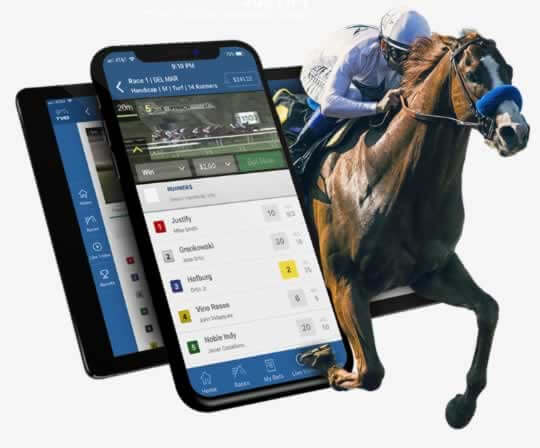 How Old Do I Have To Be To Play The Lottery Missouri?
Missouri is one of the states that are not as hard on their bettors as most states are. With an age requirement of 18 and older to play the lottery, this is the lowest age requirement that states offer. This will open the lottery to every legal adult everywhere in the state of Missouri.
What Is The Legal Gambling Age For DFS In Missouri?
A lot of residents in Missouri would love to be apart of gambling in DFS. The age requirement for DFS is 21 and older. This means that you have to be old enough to legally buy alcohol before you can gamble with DFS. Don't try to make a bet before you hit the age requirement of 21 because it can turn into some legal problems you don't want to deal with.
Online Bingo For Missouri Residents
If you like bingo and you must play online, know that you may do so. This form of online gambling also does not stray from the legal gambling ages in Washington. As such, you have to be 18 years of age or older in order to participate. As with over forms of gambling in the state, you can be prosecuted for gambling online in Washington.
Vic's Bingo - Open To Missouri Gamblers

Bingo players will find that Vic's Bingo is the leading online gambling site for Missouri residents. If you join Vic's Bingo you will first be able to collect a 150% match bonus, which carries no limit as to how much free money you may receive when making your first deposit. Vic's Bingo has thousands of cards waiting at hand, as well as hundreds of patterns that can be played. Massive jackpots, frequent reload bonuses, and chat games can also be played through Vic's Bingo. If you are above the Missouri Legal Gambling Ages, we suggest you run with Vic's Bingo.