Maryland Gambling Ages - Legal Online Gambling Ages In Maryland
Residents and tourists in Maryland will love all the information that they will be able to find on this page regarding the legal online gambling ages in Maryland. This is also for bettors that need a direction of the type of online gambling available in Maryland. This is not just for sports betting, but this also for poker, horse betting, playing the lottery and others. When it comes to gambling, knowing the exact age to begin participation can keep people out of trouble.

As each gambling type has its own age requirement, those looking to play may be unsure how to find these resources. That is where we come in, as our team has researched the Maryland gambling ages for daily fantasy sports, bingo, the lottery, and even the more serious gambling types. On this page, expect to find a breakdown of where to gamble in Maryland as well as the required age to play.

Maryland Ages For Gambling
Legal Sports Betting Age in Maryland
21
Legal Casino Age in Maryland
21
Legal Poker Age in Maryland
18
Legal Lottery Age in Maryland
18
Legal Horse Betting Age in Maryland
18
Legal DFS Age in Maryland
21
Legal Bingo Age in Maryland
18
Legal Online Casinos For Maryland Residents
What Is The Legal Gambling Age At Casinos In Maryland?
The casino age requirement is the same as the legal age for allowing residents to buy alcohol. This makes sense for residents here so when they turn 21 they can buy alcohol and play at the casinos at the same time. This also limits the number of people that can go into a casino which makes it easier to keep the crowd low in these Maryland casinos. There are multiple ways where bettors can play in casinos but they have to be of age.
Legal Online Casinos For Maryland Residents
Maryland residents have many options when it comes to online casinos. This is great for all the bettors who like to participate in other betting options besides betting on sporting events. You will have many options when it comes to these online betting sites. All of these online casinos have live dealer options with blackjack and slot games. As always, check out the many promotions available to greatly boost your bankroll.
Ignition - Online Casino At It Finest

When it comes to Ignition, the online casino is one of the best out there. This is one of the best online sites that you can use that gives you the opportunity to win a lot of money. There are many features that come with the online casino. You have blackjack games and slots that are just a few that you can get on and flip your chips! So make sure when you have the time to go ahead and sign up and start making extra money! Make sure you are of age before signing up or there will be problems that can occur.
Lucky Red Casino - 400% Sign Up Bonus

Lucky Red Casino is one of the main online casinos operating and accepting Maryland residents. You can wager on any number of games through this casino, ranging from table games to slots. Lucky Red Casino will start you with a 400% match to $4,000 for use on slots, provided you use the bonus code LUCK20 when starting up. Lucky Red Casino is one of the world's most famous online casino, providing players with honesty and integrity for those who want to gamble in a casino.
Legal Maryland Online Casinos
Maryland Sports Betting Sites
There are many sports betting sites available for Maryland residents. This is huge because with all of these different sites, bettors can choose which one they want to use based on their preferences. Their preference could be based on the banking options giving on these sites or just the options to gamble. Also, all of these sites will have great promotions going on and this will help plenty of bettors make a lot of money. Whatever gambling type you are looking to bet on, it can be found.
What Is The Legal Gambling Age For Sports Betting In Maryland?
When it comes to betting on sports in Maryland, bettors must be 21 to participate. Keep in mind that some online sports betting sites will not accept Maryland residents, but those who do, allow for bettors at 21. Check out the states that offer sports betting at 18 if you want to get out and playing early.
Legal Sports Betting For Maryland Residents
Maryland sports betting is legal through many online operators. Bovada will restrict a bettor's use but sites like BetOnline keep the possibilities open. Without any restriction from the state government, these international sites are regulated by different gaming authorities and can offer a wider selection of sports betting options.
MyBookie - Maryland's Best Source For Online Sports Betting

With MyBookie, there aren't any restrictions that Mayland sports bettors must adhere to. That is why sites like MyBookie can offer plenty of prop bets and a wide arrangement of betting odds, as they are licensed by their home countries and are regulated overseas. MyBookie boasts plenty of depositing options for new bettors, that come with excellent rewards.
Type in the code 200CASH to receive a signup bonus up to $200. MyBookie also offers plenty of small rewards too such as a refer a friend, a reload bonus, and even a risk-free wager. Be sure to see the entirety of what MyBookie has to offer, from its online celebrity death pools to its live dealer poker room, online slots, and more.
SportsBetting Sportsbook - Best For All Sports

If you want to bet on sports we suggest you go with SportsBetting. Their sportsbook uses a betting card that is easy to navigate, so you will not have to stumble through their site in order to find what you need. Their betting options range from professional sports to amateur sports and everything in between. SportsBetting's 75% deposit bonus carries a limit of $1,000 that you can receive in free money, so deposit as much as you can on the first deposit in order to collect the most out of this bonus.
Legal Maryland Online Sportsbooks
Legal Poker Sites For Maryland Residents
What Is The Legal Poker Age In Maryland?
Being able to sit at a poker table is one of the best things a gambler could experience. This is how a lot of gamblers get their new experience and now with this age requirement for Maryland residents, these gamblers will start early. The age requirement to participate in poker is 18 and older. That is the worldwide legal age for adults and this is great for any bettors who want to start early to sit at a poker table.
Legal Poker Sites For Maryland Residents
Maryland residents are in a good place when it comes to online sites you can play poker. These online sites do have sports betting options as well but the good things there are promotions set up for those who want to use them on poker games. Being able to log on to your computer and participate in poker is a huge bonus! You only have to be 18 and older to sign up on one of these sites. All of these sites will have promotions and prizes that can be won by new users and current users.
BetOnline Poker - Top Poker Site in Maryland

Online poker can be easily played through BetOnline. Their poker room has opened up a never ending supply of poker tables, which include both stud and hold 'em type games. BetOnline is one of the most significant of all poker rooms online. BetOnline gives a 100% match bonus, which is good for up to $1,000. BetOnline's bonus gives players 10% of this bonus up front. BetOnline has no short supply of tournaments, including those that are scheduled and sit and go tournaments. Online poker is best done through BetOnline, as they can always be trusted to keep the games fair and legitimate.
Legal Maryland Poker Sites
Rank
Poker Site
Promotion
Rating
Mobile
Visit
1


2


What Is The Legal Gambling Age To Bet On Horses In Maryland?
Horse races are very popular around the world. It is more a tradition for many people to place their bets on horse racing. There are many adults that have been going to horse races since they were kids and hoping to get a chance to place their bets on horses. With the age limit set at 18 and older in the state of Maryland. This makes it much easier to allow younger bettors to start wagering on horses.
Horse Betting Sites For Maryland Residents
Most people usually go to horse races to actually place their bets on these great races. Even with that you do have your online sportsbooks that you can place your bets on these horse races as well. The Kentucky Derby and others will be up for you to be on these sites like Xbet, Bovada, BetOnline, and others. There are many betting site options so make sure to create an account and also check out the promotions that you can get soon as you create your account.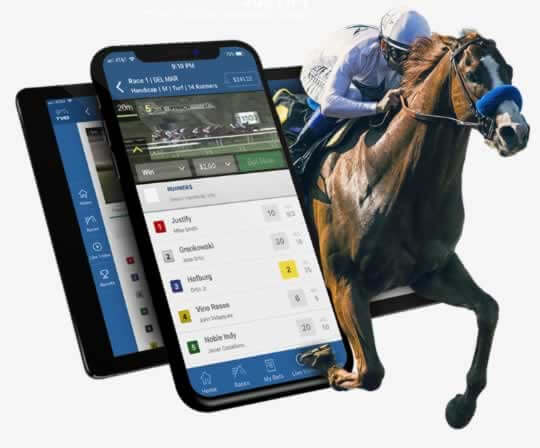 How Old Do I Have To Be To Play The Lottery Maryland?
18 and older is the age for bettors who want to play the lottery. This means there is a chance that an adult that is not old enough to buy alcohol can win the lottery which is usually an insane amount of money. This age is fair because there are many places where you can play the lottery and it is only right to let every adult be able to participate in picking the correct numbers and win some money.
What Is The Legal Gambling Age For DFS In Maryland?
When it comes to gambling in DFS in Maryland, you have to be able to buy alcohol first. Yes, that means the legal gambling age requirement is 21 and older here in the state of Maryland for you to be able to gamble DFS. This is very important because if you try to gamble underage it will cause more legal problems that you would want.
Online Bingo For Maryland residents
Are you a bingo fan? If so, you can play online very easily. Bingo cards are regularly being used for wagering online, so you can sit at your computer rather than at a table with other people. Provided you are at least 18, you should have no problems actually playing Bingo through their sites.
Vic's Bingo - Open To Maryland Gamblers

Vic's bingo is one of our preferred bingo sites. They provide players with a nearly never ending supply of the bingo cards. These bingo cards come with hundreds of patterns. If you like diversity in your bingo game, you will definitely find it through Vic's. Vic's has a 150% match bonus on the first two deposits made, each of which gives an unlimited amount of free money. Vic's Bingo has no short supply of reload bonuses either. If you want to collect free money through Vic's you will never find a short supply. Just remember to exceed the Maryland Legal Gambling Ages before you start playing.