Nebraska Gambling Ages – Legal Online Gambling Ages In Nebraska

When looking for the legal online gambling age in Nebraska, the results may come easier than anticipated. With many forms of gambling available in Nebraska, regulations are set dependent on the gambling type itself. Nebraska offers gambling through the many casinos that they have to offer throughout the state. These casinos offer your typical casino games like slot machines, poker rooms, table games and more. However, there is also the ability to play poker, play the lottery, go even hit up a bingo hall. As all of these Nebraska gambling ages are set by the industry, the minimum age to participate varies as well.

Nebraska Ages For Gambling
Legal Sports Betting Age in Nebraska
21
Legal Casino Age in Nebraska
21
Legal Poker Age in Nebraska
18
Legal Lottery Age in Nebraska
19
Legal Horse Betting Age in Nebraska
18
Legal DFS Age in Nebraska
21
Legal Bingo Age in Nebraska
18
Online Casinos For Nebraska Residents
What Is The Legal Gambling Age At Casinos In Nebraska?
If you are looking to gamble at a casino in Nebraska, you need to be 21 years or older. There are four casinos that people can go to an enjoy while in Nebraska. The reason for the age requirement being 21 years old is because these places serve alcohol to their players. There are currently no online casinos that are regulated in the state.
Legal Online Casinos For Nebraska Residents
Online casinos are available to Nebraska residents despite the fact Nebraska does not offer online casino gambling. Sites that are located internationally and sanctioned in places like Costa Rica or Canada are legally allowed to offer their services to players, and casino players in Nebraska can get in on the fun. Look for their promotions and other benefits to boost your bankroll from the beginning.
Slots.lv – Benefits Include Free Play, Rebates, Tournament Entries, And Promos

Sots.lv is one of the more popular online casinos that they have to offer. Not only is it very popular amongst online casino players but that is because it is safe to use and trustworthy at that. It is simple to play as all you need to do is click and play, there is no other information needed. They offer great benefits for new users where players can earn free slot rolls, a boosted deposit that comes with a bonus, or even daily promotions that offer rebates and entries into tournaments.
Lucky Red Casino - 400% Sign Up Bonus

Lucky Red Casino will give you the option of playing online casino games as soon as you are 21 years of age or older. Lucky Red Casino is an RTG casino, which brings over 100 games into play. Lucky Red starts all of their players off with a 400% match to $4,000. Lucky Red is one of the most trusted online casinos, and you can count on their fair gaming to provide you with excellent choices every time you log into your account.
Legal Nebraska Online Casinos
Sports Betting Sites For For Nebraska Residents
What Is The Legal Sports Betting Age In Nebraska?
If you are looking to bet on sports in Nebraska, you must be 21 years old. There currently are no regulated land-based sportsbooks within the state lines. Nebraska has had limited discussions about expanding the legal and online sports betting industry in Nebraska. With this, bettors must look elsewhere.
Legal Sports Betting Sites For Nebraska Residents
Nebraska does not regulate any online sportsbooks for its residents' use. However, there are plenty of other options that people can use that are safe and offer a wide variety of sports to bet on. You can find anything here that you would find in a regular retail sportsbook.
BetOnline – Accepting Cryptocurrency To Fund Your Sportsbook

BetOnline is one of the best online sportsbooks that there is to offer for any sports bettor. It is very safe and trusted throughout the sports betting community. They have plenty of sports to please all sports bettors out there. It is great for new sports bettors as well as it is easy to operate and understand the site. Their betting slip is easy as well as it offers you to see how much you would win if you bet a certain amount on a bet. They have great promotions for signing up where you can get up to a few hundred in free play. For transferring money, you can do this through credit card, cryptocurrencies, and a handful of other ways.
Bovada Sportsbook - Best For All Sports

Bovada is one sportsbook that provides players with a plethora of different gambling options. Bovada gives their players access to sports betting beyond the dreams of a Vegas based bettor. Odds are frequently tipped in the favor of the gambler. No matter what type of bet you want to find, Bovada will have it for you. Their 50% to $250 match bonus is also available for players trying to get into the games. Your first deposit will receive this bonus. Bovada is one of the safest sportsbooks online.
Legal Nebraska Online Sportsbooks
Online Poker For Nebraska Residents
What Is The Legal Poker Age In Nebraska?
If you are looking to play poker at one of the land-based casinos in Nebraska, you need to be 21 years old being that they serve alcohol. If you want to play online poker, however, you will need to be 18 years old. Being that there are no state-regulated online casinos for people to play poker, people can use offshore online casinos if they would like to play poker online.
Legal Poker Sites For Nebraska Residents
Since there are no state-regulated online casinos for residents to enjoy, residents that are looking to play online poker would have to use offshore online casinos in order to play. That should not gear you away from playing poker on these sites as they are not unlawful to use at all. On these sites, you can find most poker game you would normally find in a land-based casino. Games like Omaha hold em', Chinese poker, Deuce to seven triple draw and much more. Some of these sites even hold poker tournaments that you can play in.
BetOnline Poker - Top Poker Site in Nebraska

Poker rooms online can all learn from BetOnline, one of the safest gambling sites online. BetOnline offers card games of all types, including a wide range of stakes. Stud and hold 'em games alike are available through BetOnline's poker room. They have stakes of low and high, and all players will be able to receive one of the largest bonuses online. This 100% match to $1,000 is available for all players to receive. BetOnline can be funded through VISA and MasterCard, so keeping yourself in the money easy. No other poker room carries the integrity of BetOnline's.
Legal Nebraska Poker Sites
What Is The Legal Gambling Age To Bet On Horses In In Nebraska?
Nebraska has many live horse racing tracks to offer. If you are looking to bet on horse racing, you need to be 18 years or older. They currently do not have any sites that offer online horse racing, but there are other options for people that get the urge to bet on horses.
Horse Betting Sites For Nebraska Residents
As for betting on horse racing online, being that Nebraska does not regulate any online gambling sites so that leaves residents of the state to online horse betting sites. When looking at options for online sites, you will see that whatever you find at a live race you will find online. You can bet in different styles like pick 3, 4 and 6, superfecta and daily double.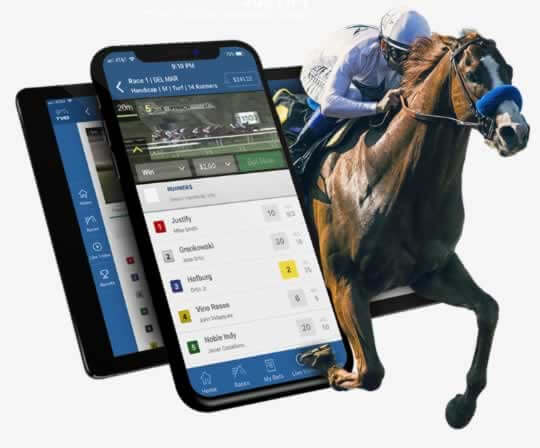 How Old Do I Have To Be To Play The Lottery In Nebraska?
If you are wanting to play the lottery in Nebraska, you need to be 19 years or older. The state lottery system offers seven different draw games that can be purchased all throughout the state at lottery retailers, they also offer scratch-off lottery tickets as well. They do not offer an online lottery system in the state but if you are looking to play draw games online, online gambling sites offer keno games that are very similar.
What Is The Legal Gambling Age For DFS In Nebraska?
Daily fantasy sports in Nebraska is not regulated but it is not unlawful whatsoever, so people should play fantasy sports at their leisure. You can play fantasy sports at one of the big daily fantasy sites like FanDuel or Draft Kings or at league long sites like Yahoo and ESPN.
Online Bingo For Nebraska Residents
If you are a fan of bingo, know that this game is also available online. Bingo is best played through a select few sites, and we offer easy access and heightened bonuses through each of the best bingo halls online. You will have to be 18 in order to join these bingo sites.
Vic's Bingo - Open To Nebraska Gamblers

Vic's Bingo provides players with a 150% match bonus on both the first and second deposit, which serves as a solid introduction to the world of online bingo. If you play bingo online through Vic's, you will be treated to one of the safest ways to gamble. Your deposits will all be protected in their secure account, and each transaction is backed by the integrity of some of the safest payment processors online. Vic's Bingo rigidly adheres to the Nebraska legal gambling ages, so do not attempt to join if you are not at least 18 years of age