South Dakota Gambling Ages – Legal Online Gambling Ages In South Dakota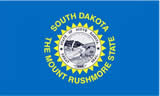 South Dakota has plenty of casinos throughout the state. These casinos are both state-run and tribal run. At these casinos, you will find different gaming options such as table games like blackjack and roulette, poker rooms and plenty of slot machine games. When it comes to online gambling in South Dakota, the gambling age is different depending on which game you are playing. On this page, you will come across all of the legal age requirements in order for you to be able to gamble legally within the South Dakota state lines.

South Dakota Ages For Gambling
Legal Sports Betting Age in South Dakota
21
Legal Casino Age in South Dakota
21
Legal Poker Age in South Dakota
18
Legal Lottery Age in South Dakota
18
Legal Horse Betting Age in South Dakota
18
Legal DFS Age in South Dakota
21
Legal Bingo Age in South Dakota
18
Online Casinos For South Dakota Residents
What Is The Legal Gambling Age At Casinos In South Dakota?
In order to be able to gamble at casinos in South Dakota, you must be 21 years of age. You are required to be 21 years old because some of these places serve alcohol in which they are not allowed to serve under the age limit of course.
Legal Online Casinos For South Dakota Residents
South Dakota does not currently regulate any online casinos. That should not discourage you to play online at all. There are many offshore online casinos that are safe easy to use. They offer the same games that regular casinos have like poker games, table games, and slot machine games.
Ignition – Popular and Trusted Online Casino

Ignition is a well-known popular and trusted online casino. They have a full arsenal of casino games like slots, live dealer games, table games and even have some tournaments that they run on their site. It is very easy to use ad payments are easy as well. They accept cryptocurrency and regular credit cards as well. They have many bonus promotions as well upon signing up. They have promotions that give you back a certain percentage of what you originally deposit.
Cherry Red - Open 24/7 For South Dakota residents

Cherry Red Casino is the one online casino we have chosen to highlight above any other. Cherry Red Casino starts their players of with a bankroll boost on the first deposit, giving players a 400% match to $2,400. Cherry Red Casino, provided by the Real Time Gaming software, gives their users over 100 games to be played with. Cherry Red has reload bonuses that can be added to all of your deposits, so you can always have some extra cash when you fund your account. Cherry Red Casino uses all of the best deposit methods in order to help players fund accounts, including a variety of credit cards.
Legal South Dakota Online Casinos
Sports Betting Sites For South Dakota Residents
Sports betting may not be available through any land based gambling location, but it can be found through Internet gaming centers. Provided you meet the minimum South Dakota Gambling Ages (21) for sports betting, you can bet on sports online. There are many sportsbooks available online, and we have hunted down a few of the best. These books take wagers at anytime, day or night, and even have bets on sports within the state of South Dakota.
What Is The Legal Sports Betting Age In South Dakota?
In order to bet on sports in South Dakota, you must meet the age requirement of 21 years old. However, sports betting is not yet regulated in South Dakota. That's ok as there are plenty of other offshore online sportsbooks for you to choose from in order to bet on sports.
Legal Sports Betting Sites For South Dakota Residents
South Dakota does not currently regulate any online sportsbooks since sports betting itself is not regulated in the state. There are however online sportsbooks that have a lot to offer like plenty of different sports to bet on and different betting styles.
MyBookie– New Sportsbook for SD Residents

MyBookie is one of the most popular sportsbooks that there is out there right now. It is also one of the most trusted amongst sports bettors. You can bet on almost any sport that comes to mind from this site. It is easy to use and great for new sports bettors. They have an interactive betting slip that lets you know what your winnings would be depending on what the bet is and also how much you are going to bet. They accept both credit cards and cryptocurrency as well for forms of payment and do offer sign up bonuses as well.
Bovada - Accepts Players 21 Years & Older

Bovada is a sportsbook that entitles players to partake in the sports betting. If you are above the age of 21, you can get into the games without any complications. Bovada Sportsbook uses some of the most profitable odds around, even proving better than what Vegas based bookies have to offer. Their 100% to $250 match bonus is better than what you could find elsewhere, giving their users as much money on top of the deposit as they can afford to deposit. Bitcoin, VISA, MasterCard, and Digital Pay are all of the deposit methods available for South Dakotan gamblers wanting to wager on their favorite teams.
Legal South Dakota Online Sportsbooks
Online Poker For South Dakota Residents
What Is The Legal Poker Age In South Dakota?
The legal age to play poker at a land-based casino in South Dakota is 21 years old since the poker rooms are located inside casinos. The legal online poker age is 18 years or older. At land-based casinos, you can find whichever poker game best fits you from Omaha Hold 'em to five-card draw and stud poker.
Legal Poker Sites For South Dakota Residents
Since online casinos are not yet regulated in the Mount Rushmore State, residents of the state need to lean on online casinos to be able to play the card game they get excited about. You will be able to find the same things on one of these sites that you would in a regular casino. Not only will you find most of the different poker games but these sites also hold tournaments that you are able to enter.
SportsBetting Poker - Top Choice In South Dakota

Many online poker rooms are out there, but there is only one we will ever suggest - SportsBetting. SportsBetting's poker room is immaculate. Their cards are always randomly shuffled, completely fair, and smoothly dealt. SportsBetting has many different forms of poker, ranging from stud to hold 'em types, and each form of poker has stakes that can accommodate all ranges of bankroll. If you sign up with SportsBetting, you can receive a 100% match bonus, good for $1,000 dollars. With one of the best bonuses, fair tables, high levels of security and easy competition, SportsBetting's online poker site is clearly one of the best poker rooms one could choose for playing poker online in South Dakota.
Legal South Dakota Poker Sites
Horse Betting Sites For South Dakota Residents
Being that online betting is not currently regulated in the state, you will not be able to find any state-regulated online horse betting. There are other sites that do offer online sports betting, however. On these sites, you will be able to bet on horses just like you would at a live track. You can make all sorts of different bets like pick 3, 4 and 6, superfecta and daily double bet.
Horse Betting Sites For California Residents
Most major licensed online sportsbooks offer betting options for dozens or hundreds of horse racing events all around the world, including Belmont Stakes, the Kentucky Derby, and the Dubai World Cup. These online sportsbooks are open to all California players. Online horse racing is great for both the variety of events and for the number of prop betting options available, which allow knowledgeable fans to capitalize on their knowledge to maximize their returns.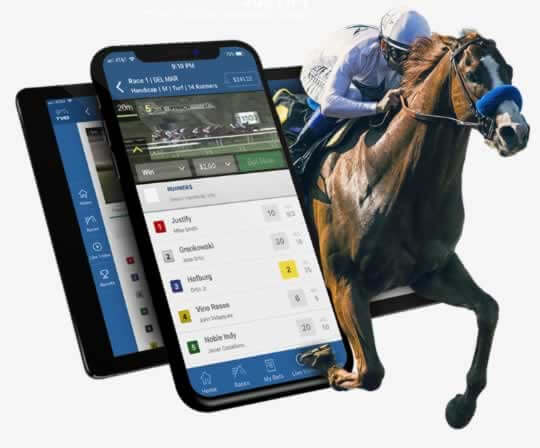 How Old Do I Have To Be To Play The Lottery In South Dakota?
In order to play the lottery in South Dakota, you have to be at least 18 years or older. The state offers five different lottery games as well as different scratch off tickets as well. You are also allowed to purchase lottery tickets online in the state as well.
What Is The Legal Gambling Age For DFS In South Dakota
In order to play daily fantasy sports in South Dakota, you have to be 21 years or older. It is currently regulated by the state and you are able to find it on plenty of different platforms as well. Both ESPN and Yahoo offer fantasy sports. Draft Kings and Fan Duel are other options as well that are very popular.
Online Bingo For South Dakota Residents
South Dakota residents who want to get in on some bingo games may do so online, as with most forms of gambling. Online bingo becomes an option at 18. There is nearly no form of gambling easier than bingo, which directly contributes to its popularity. Online bingo is capable of delivering larger jackpots, as they have less overhead. Generally, multiple forms of bingo can be found online so enjoy the realm of possibilities.
Vic's Bingo - Easiest Bingo Site In South Dakota

Join Vic's Bingo if you want to play online bingo, and we know you will not be disappointed. Vic's Bingo gives their players plenty of options, including jackpot tables worth thousands, more patterns and cards than one could think of, and even special bonuses. The first two deposits you make will receive a pair of 150% match bonuses, which carry no limit as to how much can be redeemed in free money. Vic's accepts some easy to use deposit methods, so getting money in to play with should never be an issue. Vic's vigorously enforces the legal gambling ages in South Dakota, and thus you cannot join if you are under the age of 18.