Michigan Gambling Ages - Legal Online Gambling Ages In Michigan
Michigan is a hotbed for legal gambling and ages vary in Michigan's gambling scene. The ages that are required for land-based facilities cross over as the age requirement for online platforms and legal ages range anywhere from 18-21.

Brick and mortar casinos do not offer any online gaming platforms. However, the Michigan Lottery allows residents to purchase lottery tickets on the internet as well as giving them a website that has various games like Keno and Blackjack to gamble on through their site. Sportsbooks will also have mobile and online applications for the legal gambling of sporting events.
If a certain gaming option that interests you is not found through Michigan based internet gambling websites, they can be found through other online outlets. However, the legal age that should be used is the one that pertains to Michigan rather than that of a gaming site not affiliated with the Wolverine State.

Michigan Ages For Gambling
Legal Sports Betting Age in Michigan
18/21
Legal Casino Age in Michigan
18/21
Legal Poker Age in Michigan
18
Legal Lottery Age in Michigan
18
Legal Horse Betting Age in Michigan
18
Legal DFS Age in Michigan
21
Legal Bingo Age in Michigan
18
Online Casinos For Michigan Residents
What Is The Legal Gambling Age At Casinos In Michigan?
The legal gambling age for casinos in Michigan is anywhere from 18-21. It all depends which games the gambler is interested in playing. These ages are for land-based casinos but they should also be considered the same for internet casinos even though there are no Michigan based online casinos for residents to use. Any one that wishes to gamble with the use of internet casinos still has legal options through other platforms online. These sites require that their members be 18 to play. They are 100% legal for residents in Michigan to use even with their locations being offshore.
Legal Online Casinos For Michigan Residents
Legal online casinos for Michigan residents are located in other countries. While Michigan has legal casino games, they do not currently have any internet casinos for gamblers in the state. However, online casinos that are licensed and regulated to do business are legally allowed to do business with the people of the Wolverine State. These casinos are some of the best in the game. They have plenty of games for their members to play and offer more promotions and bonuses than regular casinos would, land-based casinos included.
Slots.lv - Giving Michigan Residents Hundreds Of Titles To Choose From

Slots.lv is more than just slots for residents in Michigan. They have over 200 slot machine titles to choose from which includes popular titles like Fairy Wins, 777 Deluxe, and Mystic Wolf. There is bingo, blackjack, video poker, and table games for players to participate in. Baccarat and roulette are part of the live-dealer options available for members. The site can be accessed through mobile devices allowing members to gamble from anywhere With multiple ways to fund and receive payouts to your account, betting is made easy for users of Slots.lv. Promotions and bonuses also play a huge factor in customer satisfaction.
They change often so it is always a good idea to keep checking the promotions page. They have a $5,000 Welcome Bonus which guarantees a 200% match on first time deposits up to $1,000 with the promo code HELLOSLOTS200. Then your following eight deposits will be matched by 100% up to $500 using the promo code HELLOSLOTS100. With everything that Slots.lv offers, there is a reason why it is so popular with residents of Michigan.
Lucky Red Casino - 400% Sign Up Bonus

Lucky Red Casino is one such casino that allows 18 year olds to join in on the fun. Lucky Red provides one of the safest gambling centers available. They also offer many perks beyond security, not the least of which is their 400% match bonus. Good for up to $4,000, this bonus will give you enough breathing room to get started on their games. Lucky Red accepts VISA, MasterCard, and many other deposit options. As such, you should never be hard pressed to fund your account.
Legal Michigan Online Casinos
Michigan Sports Betting Sites
Sports betting sites in Michigan will be available to bettors by way of both state and online applications. Each of these platforms will vary in odds, wagers, and everything that they offer their members. Gamblers in MIchigan can shop lines and compare state and international events to find which sportsbooks suit them best. No matter which route sports bettors in Michigan choose (they can become members of both kinds) they are legally within their rights to play on any of these sports betting applications. Ages to join these sites will be either 18 or 21. For Michigan apps the age is 21 but sports betting websites online is 18. With that in mind, 21 would be the age to go with as it's what the legal age of the state you reside in requires.
What Is The Legal Sports Betting Age In Michigan?
The legal sports betting age in Michigan is 21. Local sportsbooks in the state will implement the sports betting age of 21. Other options for betting on sporting events will be through internet outlets. The legal age for websites like these is 18. But it's in the best interest of those wanting to gamble on the games to join such sites being 21 or over, as to avoid any trouble by the state down the road.
Legal Sports Betting Sites For Michigan Residents
Legal sports betting sites for Michigan residents are legal both in state and offshore. Each type of sportsbook is completely legal to use for sports bettors statewide. The applications will differ in what types of bets that are offered as well as the events that are covered and payment methods accepted. Offshore internet betting sites allow the people in the Wolverine State to wager on any event as they offer members bets on events that span the globe. Michigan fans into cricket across the pond will be able to gamble on the matches with these sportsbooks such as these.
Bovada Sportsbook- The OG Of Sportsbooks For Michigan Bettors

Bovada Sportsbook is one of the best out there for residents of Michigan. They have been doing business for decades which allows them to run like a well-oiled machine and the people of Michigan can appreciate that. Their website is easy to navigate with numerous sports betting odds and wagers that span the globe. Customer service is available through a handful of routes as well as numerous deposit and withdrawal methods offerings that make using the site a breeze. New members are entitled to a bonus of a 50% match on their initial deposit up to $250.That's $250 in free plays that can be used toward any sports bet. When it comes to customer satisfaction, Bovada Sportsbooks definitely puts their members first.
Legal Michigan Online Sportsbooks
Online Poker For Michigan Residents
What Is The Legal Poker Age In Michigan?
The legal online poker age in Michigan is 18. Any person in the Wolverine State that wants to play poker for money only needs to be 18 to participate in the tournaments and online games. Players will be able to find plenty of sources where they are legally allowed to play poker on the internet. These sites are legal to use for the residents of Michigan. Land-based facilities allow 18-year-olds to walk in and gamble on poker but there are no state sites online for the activity. Any one interested in the game will be able to find access to various kinds of legal poker through internet sites.
Legal Poker Sites For Michigan Residents
There are no local poker sites for Michigan residents. Only local casinos accept players in person but no casinos have any internet platforms for their patrons at this time. Instead, any poker fans in the state of Michigan will need to turn to online casino sites. These sites are legal for the people in the Wolverine State to join and play poker for money. Websites will include all kinds of poker, live dealer, and tournament gaming for the sheer love that people have for the game itself.
BetOnline Poker - Top Poker Site in Michigan

BetOnline is the only card room worth using online, as they are the only one that can guarantee your safety and comfort. Their random number generator is one of the most complex online, so you can be sure that every card drawn will be totally legitimate. BetOnline's poker bonus is also one of the largest, offering a 100% match to $1,000 on your first deposit. Built in rake back, daily freerolls, and a $100,000 guaranteed tournament are also highly acclaimed features of their poker room.
Legal Michigan Poker Sites
What Is The Legal Gambling Age To Bet On Horses In Michigan?
The legal gambling age to bet on the horses in Michigan is 18. Fans of the races can use both Michigan land-based sports betting venues to gamble on the horses as well as both state and online racebooks. The state platforms will likely cover more events that are closer in the area than other sports betting websites. Internet sports betting sites will have horse races that span the globe for big-time horse racing fans. The legal age to use any of these platforms in Michigan is 18.
Horse Betting Sites For Michigan Residents
Horse betting sites for Michigan residents are extremely convenient for fans of horse racing. Betting with the use of internet websites is not only convenient but beneficial to sports bettors. State sites will allow gamblers to wager on numerous events. Internet betting sites have both live-in race betting as well as global coverage of races. Online race betting websites also offer their members a plethora of bonuses and promotions that allow them freeplays that can be wagered on the ponies. That's definitely a plus as gamblers get to wager for free at the chance of winning real money because of these bonuses.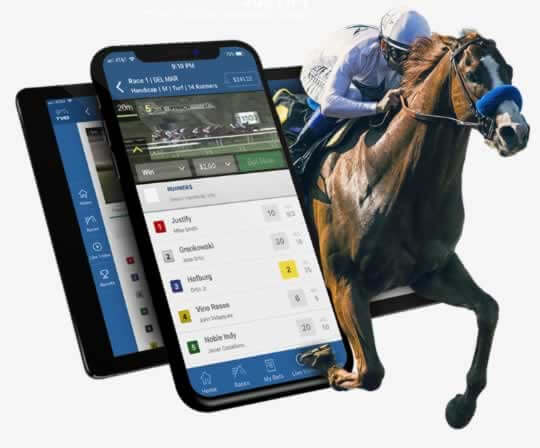 How Old Do I Have To Be To Play The Lottery In Michigan?
In order to play the lottery in Michigan, residents only have to be 18 years old. The Michigan Lottery has an online platform for gamblers to use. Their internet website has many different games available for bettors to participate in. Purchasing tickets for the lottery can be done on the internet and being 18 or older allows people in the state the opportunity to open an account and take part in the lottery itself and other offerings listed on their website.
What Is The Legal Gambling Age For DFS In Michigan?
The legal gambling age for Daily Fantasy Sports (DFS) in Michigan is 21. There is no set law for DFS in the Wolverine State but there is a legal age to engage in the activity. Many different outlets are available for residents in Michigan that are 21 and over to play and wager on DFS. While offshore internet gambling sites only require their members to be 18, it is best to abide by the legal age of 21 in Michigan before trying to gamble on Daily Fantasy Sports.
Online Bingo For Michigan Residents
If you are a bingo fan, you may participate in this game online. Online bingo is subject to the same regulations as life bingo. You have to be 18 years old in order to start playing bingo online. The legal gambling ages in the state govern this game online as much as they do offline, so do not attempt to violate the law.
Vic's Bingo - Open To Michigan Gamblers

Bingo fans who want to play the digital cards should do so through the Vic's Bingo hall. Vic's Bingo provides players with hundreds of possibilities, so the experience is always fresh through their bingo site. If you join you will be automatically entitled to a 150% match on your first two deposits, with no limits on how much can be collected. Vic's bingo is one of the safest online, and can be joined as soon as you surpass the Michigan Legal Gambling Age.