Tennessee Gambling Ages – Legal Online Gambling Ages In Tennessee

While reading this page, you will find what exactly the age requirements in Tennessee for gambling are. Most of the online betting sites require you to be 18 but, in the state, regulated gambling you must be 21 years old. Tennessee has no land-based casinos, as it is not regulated in the state unlike other gaming options like the lottery, bingo and sports betting.

Tennessee Ages For Gambling
Legal Sports Betting Age in Tennessee
21
Legal Casino Age in Tennessee
18
Legal Poker Age in Tennessee
18
Legal Lottery Age in Tennessee
18
Legal Horse Betting Age in Tennessee
18
Legal DFS Age in Tennessee
21
Legal Bingo Age in Tennessee
18
Online Casinos For Tennessee Residents
What Is The Legal Gambling Age At Casinos In Tennessee?
Being that most forms of gambling in the state are illegal, there are no casinos within the state lines. However, if you were to play the lottery or bingo, the state requires you to be 18 years of age. If you were to be on sports, you would need to be 21. If you were to play on an online site, you would need to be 18.
Legal Online Casinos For Tennessee Residents
Tennessee does not regulate any online casinos in the state. However, if you really want to gamble, feel free to use any online gambling site as using them will not land you in any sort of legal trouble whatsoever. Bovada is a popular site that offers Tennessee residents all sorts of online casino games such as live table games and slots. They accept any user who is of 18 years or older and they have a very easy to function site that allows for users to easily deposit and withdraw money.
Bovada - Offering Slots And Live Dealer Games

Bovada is a great online casino that has many games to offer. They offer plenty of different slot machine games, table games and even live dealer games. It is one of the most trusted online casinos and is very popular. They have great bonuses just for signing up. They offer up to $3,000 in welcome bonus credit and up to $750 in Bitcoin welcome bonuses. The site itself is easy to operate and work your way around. You can use cryptocurrency or a regular credit card as payment.
Legal Tennessee Online Casinos
Tennessee Sports Betting Sties
What Is The Legal Sports Betting Age In Tennessee?
Sports betting was made legal in the Tennessee state lines and is legal for people that are 21 and above. There are not yet any land-based sportsbooks for residents to enjoy but they should be coming soon.
Legal Sports Betting Sites For Tennessee Residents
There are not yet any land-based sportsbooks and there are no sites that are yet regulated. Even though there a no regulated sites as of yet, the sites located outside of Tennessee will work just a fine and the state residents won't have to worry at all. Sites like Bovada could be a very reliable online sportsbook as they offer a wide variety of sports to bet on as well as an interactive way to see how much your winnings would be if you bet a certain amount of money with particular odds.
MyBookie - Sign Up Bonuses For Tennessee Residents

MyBookie is one of the more popular and well trusted online sportsbooks that are out there. They offer odds on a number of different sports and people can bet in many different styles. You can bet on money lines, point spreads, game totals and you can also bet on more than one game on your betting slip and parlay your bets as well. They also offer great sign up bonuses as well. One of them offers you 10% of your first deposit of up to $200. You can even get up to as much as 50% of the first deposit of up to $1000. They are easy to use and interactive as you can see how much you would be winning based on how much you bet.
Bovada - Wager On Vols, Titans, & More

Bovada is a name that many bettors are likely familiar with, and it is home to one most trusted online sportsbooks. In order to maintain their reputation as one of the best sportsbooks around, Bovada has made it a point to provide players with favorable odds, secure software, and one of the best bonuses that the industry has to offer. A 100% to $250 deposit can be collected upon signing up. This bonus distributes money only to your first deposit, but it can give you as much as you can afford to deposit. Bovada's betting lines cover parlays, straight wagers, exotics and more. A racebook has also been incorporated into Bovada's numerous gambling options.
Legal Tennessee Online Sportsbooks
Online Poker For Tennessee Residents
What Is The Legal Poker Age In Tennessee?
The legal age for anyone in Tennessee to play poker is 18 years old. Though that won't change, if ever a land-based casino were to open in the state lines and serve alcohol, that age would be increased to 21 inside of that facility only. For those playing on online sites, the age in Tennessee is 18 as well.
Legal Poker Sites For Tennessee Residents
There are not yet any regulated poker sites in the state of Tennessee, but there are plenty of sites that residents should feel free to use. There are also no land-based casinos at all in the state. Your best bet would be the international online poker sites for sure, they are easy to use and have plenty of different options for people to go on and enjoy playing different games of poker.
SportsBetting Poker - Preferred For Poker In Tennessee

SportsBetting's poker room is the one that will never lead you astray. Their poker room makes safety, security, and integrity as their main themes. Poker through SportsBetting is backed by the luxury of an 100% match bonus, which is good for up to $1,000 dollars. Their bonus also includes free entry to a few of their $100,000 guaranteed tournaments, so take advantage of this and you could be the next big winner through their site.
Legal Tennessee Poker Sites
What Is The Legal Gambling Age To Bet On Horses In Tennessee?
To be able to bet on horse racing in Tennessee, residents must be 18 years or older. There are currently no racetracks in the state right now but it is fully legal for you to be able to bet on horseracing through any online casino.
Horse Betting Sites For Tennessee Residents
Because there are no places to bet on the ponies in Tennessee, residents have to fall back on the sites to bet on the races. They offer bets on all of the big races like the Belmont Stakes or Arlington Million. You can even bet on different prop bets that these sites might offer.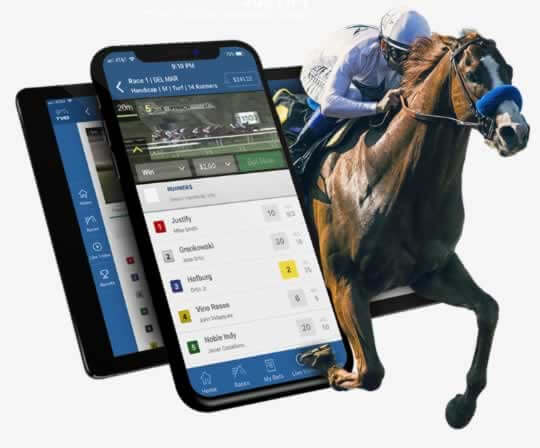 How Old Do I Have To Be To Play The Lottery In Tennessee?
In order to play the lottery in Tennessee, residents must be at least 18 years or older. The Tennessee lottery is run by the Tennessee Education Lottery Corporation. They run a total of eight different lottery games as well as a variety of different scratch-off games a week. There are 5,000 different retail locations across the state, so finding a way to play should not be difficult.
What Is The Legal Gambling Age For DFS In Tennessee?
To be able to play daily fantasy sports in Tennessee, you must be at least 21 years of age. Any sort of daily fantasy game in Tennessee is legal and all sites that run daily fantasy are all allowed in the state. Draft Kings is one of the bigger companies that is easy for users to sign up and set their fantasy lineups in whichever sports they desire.
Online Bingo For Tennessee residents
Bingo players may rejoice - online bingo has arrived and is open to residents of the state of Tennessee. If you are above the age of 18, these online bingo halls are open to you. These bingo halls are dedicated to adhering to the legal gambling ages in Tennessee, so do not attempt to join if you do not meet this requirement. As long as you meet the minimum legal gambling age, you will never have anything to worry about. It pays to know and now that you've been here, there should never be any confusion.
Vic's Bingo - #1 Tennessee Bingo Site Online

Vic's Bingo is home to some of the most bountiful bingo games around. Their bingo games include a number of different patterns and prizes, and some even have an enormous jackpot associated with winning. Vic's Bingo supplies their new players with a 150% match bonus, good for an unlimited amount of free money. With easy deposit options, such as credit cards, Vic's will quickly become your preferred site for playing bingo online. Vic's Bingo checks the ID of every player in order to be sure that the legal gambling ages in Tennessee are followed.