Mississippi Gambling Ages - Legal Gambling Ages in Mississippi

Mississippi residents can still gamble online using international online casinos and sportsbooks, which aren't bound by Mississippi law. These international sites also have fewer player restrictions than Mississippi's brick-and-mortar casinos, making them indispensable for players who don't care about the casino atmosphere and just want to play their favorite games with as little hassle as possible. Below, you will find information for how to legally participate in various forms of gambling in Mississippi, both at in-state retailers and with international gambling sites.
This page will cover the legal gambling ages in Mississippi for the various types of gambling available. Mississippi is one of the top states in the country for casino gambling and has seen its gambling footprint grow even further in recent years with the legalization of sports betting. However, gambling doesn't have universal approval within the state, and there is a fragile equilibrium between anti-gambling religious politicians and casino officials who want to expand gambling as much as possible. This impasse has led to the prohibition of online gambling in Mississippi.

Mississippi Ages For Gambling
Legal Sports Betting Age in Mississippi
21
Legal Casino Age in Mississippi
21
Legal Poker Age in Mississippi
18
Legal Lottery Age in Mississippi
21
Legal Horse Betting Age in Mississippi
n/a
Legal DFS Age in Mississippi
21
Legal Bingo Age in Mississippi
18
Online Casinos For Mississippi Residents
What Is The Legal Gambling Age At Casinos In Mississippi?
The legal casino gambling age in Mississippi is 21 years old. The statewide gambling age is 18, but casinos usually have alcohol licenses, which makes it more prudent for both state judicial officials and the casinos themselves to require players to be 21. Online casinos will accept all players who are at least 18 years old, including those in Mississippi.
Legal Online Casinos For Mississippi Residents
There are no state-licensed online casinos in Mississippi, but residents can still gamble online on slots, table games, poker, etc. using global gambling sites like Ignition and Slots.lv. Sites like these offer a huge selection of gaming types to go with strong promotional bonuses to incentivize and empower players. Despite state gambling laws, international casinos are legal thanks to the fact that they are based in other countries, and thus Mississippi jurisdiction does not apply.
Ignition – Ignite A Winning Streak With This Great Online Casino

Ignition is a relatively new player in the online casino industry, having only launched in 2016. That being said, it has already established itself as one of the most complete and player-friendly online casinos in the world. With a huge selection of table games, slots, and specialty games, along with some of the best poker software and live dealer options in the industry, Ignition should be one of your first choices for an online casino. Ignition has also begun offering virtual sports, which are a great way to pass the time as the sports world is on hiatus. Deposit bonuses for Ignition can reach as high as $1,000, which is a huge boost for new players to consider.
Lucky Red Casino - 400% Sign Up Bonus

Lucky Red Casino is the preferred online casino of many American gamblers. This is one of the most trusted of all online casinos. By providing players with safe for gambling, they have continued to grow in popularity. Without as much as leaving your home, you can partake in any number of casino game. Lucky Red will even give you up to $4,000 in free cash after you sign up, distributed over 10 deposits. Lucky Red Casino continues to provide players with reload bonuses on a weekly basis, so there is always free money up for grabs through the casino.
Legal Mississippi Online Casinos
Mississippi Sports Betting Sites
Sports betting has been a primary area of focus for Mississippi lawmakers since the Supreme Court struck down the Professional and Amateur Sports Protection Act (PASPA) in 2018. They passed a bill legalizing sports betting shortly after that, but online sports betting still remains elusive because of the aforementioned political opposition. Instead, Mississippi sports bettors must either travel to a physical casino or bet online using international gambling sites that are available to all American players.
What Is The Legal Sports Betting Age In Mississippi?
The legal Mississippi sports betting age is 21 years old. Sports betting in Mississippi is restricted to retail casinos with a licensed sportsbook, meaning that there are no online options based in the state. For players who are under 21 or don't want to go to a casino just to bet on sports, global online sportsbooks accept players who are 18 years old.
Legal Sports Betting Sites For Mississippi Residents
All legal Mississippi sports betting sites are based in other countries. They must be because Mississippi has exhibited strong opposition to legalizing online gambling in the past. Thankfully, online sportsbooks are the best option for sports bettors anyway, as they offer faster payouts at higher payout rates, more events to bet on, and better bonuses to help players. Sportsbooks like MyBookie and Bovada accept Mississippi users and offer bets on all SEC basketball and football games.
BetOnline – A World Leader In Online Gambling

BetOnline offers numerous types of online gambling, including slots, table games, video poker, live dealer and more. BetOnline's most famous and popular offer, however, is probably its sportsbook. The website offers numerous betting lines and props on everything from Russian junior league hockey to major entertainment awards shows to the NFL playoffs. Placing bets, whether a single bet or a parlay, only takes a few clicks, and BetOnline offers a variety of fast and easy banking options to make the process as streamlined as possible For Mississippi gamblers looking to stay home and avoid the hassle of casinos, BetOnline is one of the best options out there.
Bovada Sportsbook - Best For All Sports

Bovada is one of the best online sportsbooks, and they are labeled such for a variety of reasons. Bovada's first major selling point is the fact that they offer a deposit bonus that has a limit of $100 which is free. There is a 20% match rate in place with this promotion. Bovada has betting lines over a wide range of sports. Everything from professional sports to amateur sports from all over the world can be wagered on through Bovada's sportsbook. With their betting card as intuitive as it is, you should never have any issues getting in on the games.
Legal Mississippi Online Sportsbooks
Online Poker For Mississippi Residents
What Is The Legal Poker Age In Mississippi?
Mississippi's legal poker age is 21 years old. The only physical poker rooms in Mississippi are hosted at brick-and-mortar casinos, which don't allow anyone under 21 in the door. For people who want to play online, global poker websites accept players who are 18 years old for all types of online poker. All they need to do is download the requisite software and show proof of ID.
Legal Poker Sites For Mississippi Residents
There are seven poker rooms in Mississippi, but no state-licensed online poker operators. Instead, Mississippi residents can play with international online poker websites like Bovada or Slots.lv. These sites offer easy banking, great customer service, unbeatable deposit and reload bonuses, and one of the best overall poker experiences in the world. Each website offers its own variety of poker types and has its own pros and cons, so it is worth trying more than one to see which you like best.
BetOnline Poker - Top Poker Site in Mississippi

Poker fans who want to get into real money games online can do so quite easily through BetOnline. BetOnline's poker room is one of the leading gambling sites online. They have a deposit bonus of up to $900, which will give you up to 25% more than your deposit was originally worth. As one of the most trusted online poker rooms, you never need to fear your account being compromised or your card draws being insufficiently random. We chose only BetOnline for our poker playing.
Legal Mississippi Poker Sites
What Is The Legal Gambling Age To Bet On Horses In Mississippi?
The legal gambling age to bet on horses online in Mississippi is 18 years old. There are no horse racing tracks in Mississippi or state-licensed off-track betting parlors. Mississippi residents instead must bet on horse racing online using global sportsbooks like Bovada. These sportsbooks offer a range of horse betting options on both local/regional races and global mega-events like the Dubai World Cup.
Horse Betting Sites For Mississippi Residents
A lack of legal in-state horse racing means that Mississippi residents can't bet on horse racing through the popular domestic horse racing site TVG. International online sportsbooks still offer an extensive selection of horse betting options on a great number of different events. These global sportsbooks have offer deposit bonuses that can be worth well over a thousand dollars depending on the site and how much you deposit. They also boast fast, rewarding payouts.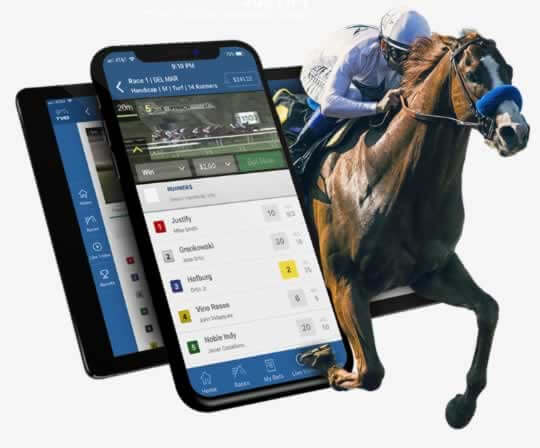 How Old Do I Have To Be To Play The Lottery In Mississippi?
You must be 18 years old to play the lottery in Mississippi. There are 20 different scratch-off games in Mississippi, but the only draw games available are the Mega Millions and the Powerball. There are no online lottery options in the state, either domestic or international, so to purchase a lottery ticket players must go to a licensed retailer. Tickets are often sold by local markets and gas stations.
What Is The Legal Gambling Age For DFS In Mississippi?
Daily fantasy sports (DFS) are legal to all Mississippi players who are at least 21 years old. Originally, the DFS bill passed by the state Legislature only required players to be 18, but a written recommendation from the Mississippi Secretary of State increased that age to 21, to be in line with casino and sports betting. All major DFS operators are live and legal in Mississippi.
Online Bingo For Mississippi Residents
Bingo carries the youngest gambling age of all, providing players 18 years of age or older with the option to partake in the games. Bingo fans or just those looking for a little easy money will find that this game is readily available through a variety of different sites.
Vic's Bingo - Open To Mississippi Gamblers

Vic's Bingo is one of the few great online bingo halls. Playing bingo with their site will let you enjoy the games as if you were in a live bingo hall, all backed by the advantage of a special 150% match bonus. This bonus is capable of being used on your first two deposits, and there is no limit as to how much free money you can receive. If you like to play bingo, keep in mind that you will have a large assortment of cards and patterns available through Vic's if you are above the Mississippi legal gambling ages.