Kentucky Gambling Ages - Legal Online Gambling Ages In Kentucky
Despite being home to the Kentucky Derby, one of the biggest gambling events in the world, Kentucky's gambling industry is very limited. There are no full casinos in Kentucky, and gambling is mostly restricted to horse racing and charitable games. Legal gambling in Kentucky begins at 18 years old, but there aren't very many forms of legal gambling to choose from. However, Kentucky residents still have access to every imaginable form of gambling via international online gambling sites.

This page will cover the legal age requirements for all forms of gambling in Kentucky, as well as some of the available options for both state-licensed and internationally licensed gaming. Despite Kentucky's harsh laws, gambling is still a booming industry in the state and thousands of Bluegrass State players use online casinos, sportsbooks and more every single day. By accessing the information below, you will learn everything you need to know about how to gamble legally in Kentucky.

Kentucky Ages For Gambling
Legal Sports Betting Age in Kentucky
18
Legal Casino Age in Kentucky
n/a
Legal Poker Age in Kentucky
18
Legal Lottery Age in Kentucky
18
Legal Horse Betting Age in Kentucky
18
Legal DFS Age in Kentucky
21
Legal Bingo Age in Kentucky
18
Online Casinos For Kentucky Residents
What Is The Legal Gambling Age At Casinos In Kentucky?
Kentucky does not have any licensed casinos, as casinos are illegal per state law. Instead, players must use global online casinos, which accept players who are at least 18 years old. These casinos are a great option because they are not subject to either Kentucky or American federal law because they operate out of another country. They offer a full range of casino gaming types, from slots and poker rooms to table games like craps and blackjack.
Legal Online Casinos For Kentucky Residents
Legal international online casinos like Slots.lv, Ignition, and Bovada are fully legal and open to Kentucky players. In addition to their extensive selection of online gambling options, they also have great deposit and welcome bonuses to reward their players. Deposits are fast, easy and secure with a variety of different payment options, and most sites offer sizable deposit match bonuses to boost your bankroll early. It only takes a few minutes to register an account and begin betting.
Slots.lv – Kentucky's Best Source For Jackpots

Slots.lv is one of the world's premier online slots websites, with well over 200 of the latest and most popular slot machines in the world, all run through an easy web-based emulator. Slots.lv, despite its name, also offers a great selection of other casino games, including blackjack, baccarat, keno, and roulette. Players at Slots.lv can bet real money or play for free to test out the mechanics of the various slots and get a sense of how each one pays out. The site also offers extensive tournament play options and registering takes only seconds, making it a great option for new players.
Lucky Red - 400% Sign Up Bonus

If you want a solid online casino, we suggest Lucky Red. Lucky Red is one of the most profitable of all casinos, providing players with over 100 games. Their bonuses are highly beneficial, as they provide players with over $4,000 dollars in casino bonuses. Lucky Red uses the RTG software, which provides players with some of the most solid games in the industry. Depositing and receiving your winnings a very easy affair.
Legal Kentucky Online Casinos
Kentucky Sports Betting Sites
Unfortunately for Kentucky residents, their state legislature has shown little interest in expanding the statewide gambling industry. There are no state-licensed retail or online/mobile sportsbooks, and the only forms of sports wagering available are some limited horse betting and daily fantasy sports. Thankfully, Kentucky players can still gamble online legally through international online casinos and sportsbooks like Bovada and BetOnline. Sites like these offer an unparalleled selection of betting types and options. These sites are easily accessible to anyone in Kentucky with a wi-fi or data connection and offer an unmatched sports betting experience. International gambling sites also offer Kentucky residents access to other forms of gambling as well.
What Is The Legal Sports Betting Age In Kentucky?
Kentucky does not offer any state-licensed sports betting outside of pari-mutuel wagering and daily fantasy sports. Instead, players must bet through global online sportsbooks like Bovada and MyBookie. The legal sports betting age for these sites is 18 years old. They are regulated by their country of origin, meaning that they don't fall under Kentucky jurisdiction.
Legal Sports Betting Sites For Kentucky Residents
Legal international sports betting sites are very accessible to Kentucky residents and offer a host of great benefits to their players. These sites have great bonuses that can be worth upwards of $1,000 and offer better payout rates than the leading domestic sports betting sites (which aren't accessible to Kentucky players anyway). Deposits and withdrawals can be handled in a variety of ways, but the easiest and most convenient is cryptocurrency, which offers fast, secure processing.
Bovada – A Heaven For Kentucky Sports Bettors

Bovada is one of the best sportsbooks in the world, full stop. From its attractive, streamlined user interface to its remarkably extensive selection of betting types to its industry-leading live betting options to its unparalleled customer support, Bovada has everything a sports bettor could ask for. Kentucky bettors can wager on all their favorite teams, including the University of Kentucky and Louisville University's basketball and football teams. Even during times with few live sports to bet on, Bovada users can bet on entertainment like who will advance on Survivor and politics like who will win the Democratic primary election.
Legal Kentucky Online Sportsbooks
Online Poker For Kentucky Residents
What Is The Legal Poker Age In Kentucky?
There are no state-licensed poker rooms in Kentucky because of its strict anti-gambling laws. The legal online poker age in Kentucky is 18. All players who meet that requirement can register online with poker sites like BetOnline and others. State-level online poker could become legal with the passage of KY HB 137, but that is far from a certainty as the bill has been in committee for some time following a number of amendments.
Legal Poker Sites For Kentucky Residents
There are no local options for Kentucky residents to play poker online, except for free play options that defeat poker's purpose. The best international poker sites offer players the chance to connect and play with other players from all over the world in various versions of poker like Omaha, Hi/Lo and Texas Hold 'Em. Poker sites require players to download specific software to their personal computers in order to play. This software helps ensure fair play and reliable connectivity.
BetOnline Poker - Top Poker Site in Kentucky

BetOnline poker is the home to some of the hottest poker online. Their poker room provides players with an immaculate set of games, with stakes ranging from low to high. BetOnline allows players to get into hold 'em, Omaha, and stud games. They have massive tournaments, including the $100,000 guarantee that they run every Sunday. BetOnline's deposit methods include Digital-Pin, VISA, and MasterCard, making this one of the easiest sites to fund. Withdrawals are equally as promising, as well as they are fast and effecient.
Legal Kentucky Poker Sites
What Is The Legal Gambling Age To Bet On Horses In Kentucky?
Unsurprisingly, pari-mutuel wagering (horse betting) is very accessible in Kentucky. Bluegrass players can place bets on horse racing starting at 18 years old. Players can bet on horse races at international sportsbooks, as they offer horse betting options, from regional races to major global events like the Kentucky Derby. There are also off-track betting parlors throughout the state, or online at TVG, a multi-state horse betting platform.
Horse Betting Sites For Kentucky Residents
The best horse betting site depends on what races you are looking to bet on. Local races should usually be bet on at local tracks or betting parlors. Larger events generally get better odds at international sportsbooks because they have more players betting on each race. These international sites offer powerful deposit bonuses, simple deposits and withdrawals through cryptocurrency, and the best selection of prop, future and race bets in the world.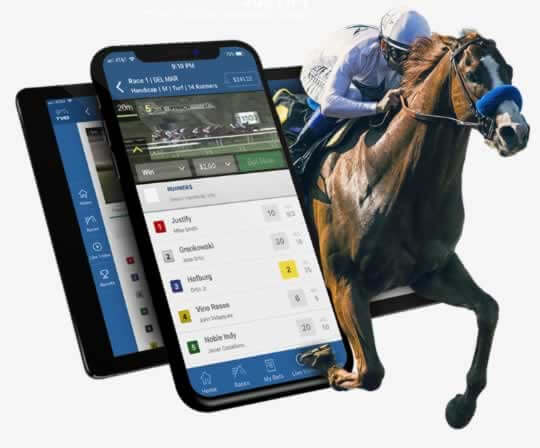 How Old Do I Have To Be To Play The Lottery In Kentucky?
The Kentucky Lottery is available to all players who are 18 years old. Players can purchase tickets either at a licensed lottery retailer like a small store or gas station or online via the Kentucky lottery website. There are five draw games with tickets that can be purchased online. Lottery players also have access to dozens of different scratch-offs and instant play games.
What Is The Legal Gambling Age For DFS In Kentucky?
Kentucky does offer legal daily fantasy sports (DFS) but is slightly unusual in the fact that it requires players to be 21 years old, rather than 18. DFS are not considered to be sports betting per Kentucky law, because they require a higher degree of skill and player involvement. All major DFS operators, including FanDuel and DraftKings, are legal in Kentucky.
Online Bingo For Kentucky Residents
Bingo players can also access a slew of online gambling sites. If you do not want to go to a bingo hall in the state, you can simply log on to your computer and get into all of the action. Bingo is open to players above the age of 18, so you can easily get involved in the games on demand without having to worry about travel.
Vic's Bingo - Open To Kentucky Gamblers

If you like playing bingo, then Vic's Bingo is one of the best sites for you to join. Vic's Bingo allows you to play with a pair of deposit bonuses, including a 150% mach on both of the first two deposits you make. These are unlimited match bonuses, so you can boost your bankroll as much as you want to deposit. They accept multiple deposit options, so there is always a way for you to fund your account. Furthermore, Vic's Bingo has some of the highest jackpots. If you are 18, as written in the Kentucky legal gambling ages, then you are eligible to enjoy Vic's Bingo.