Washington Gambling Ages - Legal Online Gambling Ages In Washington
The legal gambling age in Washington varies based on the location and type of gambling, but there are gambling options available to any player who is at least 18 years old. On this page, inquisitive gamblers will find everything they need to know about the legal age for various gambling activities in Washington state, along with an overview of some of the best providers of each one. It will also cover legal online gambling, poker, horse betting, the lottery, and more.

In Washington, the vast majority of legal intrastate gambling goes through tribal casinos owned and operated on Indian reservations. The state legislature has been strict about protecting pre-existing gaming compacts, and nontribal casinos are extremely limited in what they can offer. Unfortunately, this has limited the consumer choice and accessibility for Washington gamblers, especially given that the legislature has pushed back against all attempts to authorize statewide online and mobile gambling. Many players have instead turned to online casinos/sportsbooks, which are not bound by state or federal law.

Washington Ages For Gambling
Legal Sports Betting Age in Washington
21
Legal Casino Age in Washington
18/21
Legal Poker Age in Washington
18
Legal Lottery Age in Washington
18
Legal Horse Betting Age in Washington
18
Legal DFS Age in Washington
18
Legal Bingo Age in Washington
18/21
What Is The Legal Gambling Age At Casinos In Washington?
Statewide, the legal age for all kinds of gambling, including casino gambling, is 18. Every casino in Washington is free to set its own age restrictions, however. Many casinos increase their age requirement to 21 so they can allow drinks on the gaming floor and maximize the value of their alcohol license. There are currently six brick-and-mortar casinos in Washington that allow 18-year-old players:
BJ's Bingo & Gaming
Chewelah Casino
Lancer Lanes Fun Center and Casino
Royal Casino
Swinomish Casino & Lodge
The Last Frontier Casino
The Last Frontier Casino
18-year-old Washington residents can also bet with online casinos like Bovada and Slots.lv, which are not subject to the limitations of either physical space or a liquor license.
Legal Online Casinos For Washington Residents
While there is no state-run online gambling, Washington residents can still legally gamble with numerous online casinos. These online casinos are actually more robust and fully featured than most brick-and-mortar casinos, owing to their global player base of millions of people. Economies of scale and the virtual nature of online casinos allow them to offer more betting options with better payout rates at lower costs. Some of the best online casino brands in the world are trusted brands like Bovada, Slots.lv, MyBookie, and 5Dimes.
Slots.lv - Over 200 Slots To Pick

Like most online casinos, Slots.lv accepts all players who are at least 18 years old. The main selling point of Slots.lv is obviously its slots, and it doesn't disappoint with over 230 different slots to choose from. Players also have access to a variety of different table games like blackjack and baccarat, as well as other miscellaneous games like bingo and keno. Players can also take part in daily tournaments offering huge rewards relative to the buy-in. The biggest draw of Slots.lv is how player-focused and convenient it is. With a fully-featured mobile site, 24/7 customer support, and fast and easy deposit and payout options, Slots.lv sets a high bar for online casino gaming.
Lucky Red - Accepts All Washington residents

Despite the legal climate in the state, Lucky Red Casino still accepts residents from the state of Washington. Those who live in Washington and are above 18 may join the this casino. A 400% bonus is awaiting new players, giving up to $4,000 dollars in free cash. As one of the best online casinos, Lucky Red has some of the highest security measures around. Many deposit methods can be used. Try Lucky Red and see what all the fuss is about and learn why Washington residents prefer it.
Legal Washington Online Casinos
Legal Washington Online Sportsbooks
Online Poker For Washington residents
What Is The Legal Poker Age In Washington?
Like every other type of gambling, the legal poker age in Washington is 18, but individual establishments are free to impose their own restrictions and limit their player base to 21 and up. There are 51 total poker rooms throughout the state. Washington residents 18 and older can also play using online poker sites.
Legal Poker Sites For Washington Residents
Washington law doesn't currently allow casinos to offer online poker to players, but residents can still play online poker with websites that operate outside of U.S. jurisdiction. Most major online gambling firms offer at least a few variations of online poker. The best options is probably 5Dimes because it offers more poker variations than comparable websites, including Hold 'Em, Omaha, Hi/Lo, three-card, and more.
BetOnline Poker - Trusted By Washington residents

BetOnline is one online poker room that has not pulled from the Washington market. You are entitled to join in on the most powerful poker rooms online if you join BetOnline's poker site. You can receive a 50% Poker Reload Bonus up to $250, which you can receive regardless of which deposit option you chose - VISA, MasterCard, Digital Pay, or Bitcoin. BetOnline Poker has tables of every type of game, so you should never be without an option to enjoy and make money while doing so.
Legal Washington Poker Sites
What Is The Legal Gambling Age To Bet On Horses In Washington?
Washington horse betting, also known as pari-mutuel wagering, is restricted to people 18 years old and up. There are five full-time horse racing tracks in Washington, the most famous of which is Emerald Downs in Auburn Valley. State law allows only one off-track betting parlor per county in Washington, and none can be located within twenty miles driving distance of an actual track.
Horse Betting Sites For Washington Residents
Major international sportsbooks offer the option to bet on numerous horse races around the world, from relatively small regional races to globally broadcast mega-events like the Dubai World Cup. One of the best horse betting options in the world is Bovada. Alternatively, Washington is one of the states eligible for pari-mutuel wagering via a domestic website called TVG, although players must be at least 21 to do so.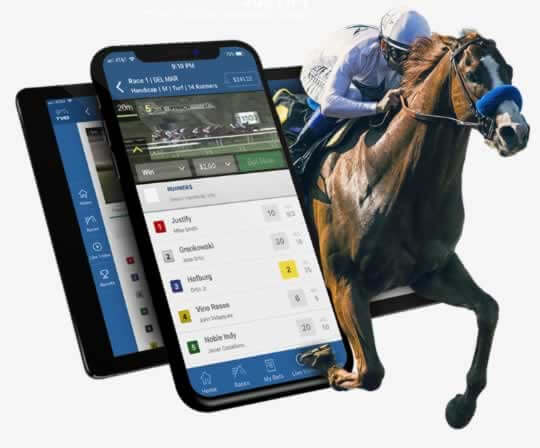 How Old Do I Have To Be To Play The Lottery In Washington?
Anyone who is at least 18 years old can purchase lottery tickets or scratch-offs in Washington. There are seven different jackpot lottery games and 10 different scratch-offs available to Washington residents. Proceeds from lottery purchases go directly into a fund that supports education, infrastructure, and more.
What Is The Legal Gambling Age For DFS In Washington?
Daily fantasy sports (DFS) are not legal in Washington, one of only a handful of states with such a restriction. If you live in Washington and want to voice your support for legal DFS, consider contacting your local state representative.
Online Bingo For Washington Residents
If you like bingo and you must play online, know that you may do so. This form of online gambling also does not stray from the legal gambling ages in Washington. As such, you have to be 18 years of age or older in order to participate. As with over forms of gambling in the state, you can be prosecuted for gambling online in Washington.
Vic's Bingo - Top Washington Bingo Site Online

Vic's Bingo is the one bingo hall that we suggest above any other. By accepting a large number of deposit options, Vic's bingo makes gambling through this site as easy as possible. A 150% match bonus is awaiting those players who first sign up and make their first deposit through Vic's Bingo. If you join you will be able to collect this bonus on both your first and seconds deposits. If you adhere to the legal gambling ages in Washington, you will be able to play all the games offered at Vic's Bingo hall.