Pennsylvania Gambling Ages - Legal Online Gambling Ages In Pennsylvania
How old do you need to be to gamble in Pennsylvania? Pennsylvania has an unexpectedly rich gaming history – it's one of the few states that legalized sports betting and moved quickly to instantiate it as fast as possible – and it's no surprise that many within Pennsylvania tend to want to know what the legal age to gamble is. There are state-sanctioned sportsbooks available to Pennsylvania players, as well as online sportsbooks, poker, and many other types of gambling sites.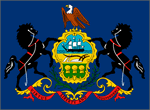 Basically, there are a lot of different types of gambling you can do in Pennsylvania, and each of these types of gambling is subject to its own specific rules and regulations. The age requirement for playing the lottery in Pennsylvania is different than the age requirement to play online poker in the state. All of these ages fall between 18-21, but that's who this page is for: the people who want to gamble but don't know if it's allowed in Pennsylvania. With that in mind, on this page you will be able to find examples of where to gamble, what kind of gambling you can do, and what age you have to be to do it – so let's get started!

Pennsylvania Ages For Gambling
Legal Sports Betting Age in Pennsylvania
21
Legal Casino Age in Pennsylvania
21
Legal Poker Age in Pennsylvania
21
Legal Lottery Age in Pennsylvania
18
Legal Horse Betting Age in Pennsylvania
18
Legal DFS Age in Pennsylvania
21
Legal Bingo Age in Pennsylvania
18
Online Casinos For Pennsylvania Residents
What Is The Legal Gambling Age At Casinos In Pennsylvania?
In Pennsylvania casinos, the legal gambling age is 21 years old. Many places around the world, the gambling age at casinos became 21 due to the fact that casinos sold alcohol, and Pennsylvania is no exception, adhering to this trend and keeping the gambling age at casinos within the state at the general age of majority: 21.
Legal Online Casinos For Pennsylvania Residents
There are multiple methods for online casinos in Pennsylvania. The state-sanctioned casinos are run by several different companies, who provide the lines and partner with local casinos to offer online sports betting. The purely online casinos are operated in various jurisdictions and rely on being online to offer as many options as they possibly can for online gambling.
Slots.lv - Making Pennsylvania Slot Play Fun

Slots.lv is one of the best online casino websites on the internet. Whatever kind of slot machine you want to play, whatever theme you want, however long you want to play, you can do it all from the comfort of your home. Slots.lv makes it easy – and you can get bonuses too! All you have to do is check their bonus section and you're on your way to signing up, getting some free money or free plays, and playing the slots all day!
Lucky Red - Tops In The Keystone State

Lucky Red Casino provides players with some of the best online gambling possible. Lucky Red Casino provides a Vegas style environment without any of the traveling. If the casinos in Pennsylvania are not enough, then Lucky Red should fill the gap. Lucky Red even offers a 400% match bonus, good for $4,000 dollars, to all players who first sign up when using the bonus code 4000FREE. Their deposit methods include VISA, MasterCard, and prepaid cards, so funding your account is always easy.
Legal Pennsylvania Online Casinos
Pennsylvania Sports Betting Sites
Pennsylvania has an interesting history with sports betting. It is one of the few US states with fully functional state-sanctioned online sports betting. Pennsylvania residents also have access to the wholly online betting sites that are located in other countries, and thus are not subject to the overly rigorous regulation of certain state governments. Basically, Pennsylvania residents have access to the best of both worlds.
What Is The Legal Sports Betting Age In Pennsylvania?
In Pennsylvania, the legal sports betting age is 21 years old. There are multiple ways to bet on sports in Pennsylvania. First, you can go to a local brick and mortar sportsbook and place bets that way. Second, you can use one of that sportsbooks online partners, or third, you can visit one of the purely online sportsbooks. Whatever option you choose, it is incredibly important that you make sure you're over the age of 21 when betting on sports in the state of Pennsylvania.
Legal Sports Betting Sites For Pennsylvania Residents
Pennsylvania online sports bettors have a wealth of options – they can use both the state-sanctioned online sports betting sites, partnered with some of the best companies in state-sanctioned sports betting, and they also can use the online sportsbooks, which are excellent in their own right, and cover more types of bets generally speaking.
Bovada - Find The Best Lines On The Eagles, Steelers

Bovada is one of the best sportsbooks on the planet – a titan of the industry. Bovada has bets on anything you can shake a stick at and has great odds on those bets as well. Want to bet on the Eagles? Bovada has got that. Want to bet a multi-team parlay in the NHL? They've got that too. But it's more than functionality with Bovada – they have a single-minded focus on customer care. They streamlined their website to make it easy to use on both desktop and mobile devices, and they stripped down their deposit and withdrawal processes to make them easier for you, the customer, to use. All in all, an excellent choice for Pennsylvania players.
Legal Pennsylvania Online Sportsbooks
Online Poker For Pennsylvania Residents
What Is The Legal Poker Age In Pennsylvania?
The legal age to play poker in the great state of Pennsylvania is similar to the sports betting age – 21 years old. Pennsylvania has many options for poker, also similar to sports betting. There is land-based poker, playable at casinos, there is online poker via the partnerships those casinos have made with online poker companies, and finally, there is purely online poker via online companies dedicated to it.
Legal Poker Sites For Pennsylvania Residents
For online poker, Pennsylvania residents have two main options, and we encourage them to explore both. First, they can use the online poker websites that are partnered with their in-state casinos. Second, they can use the online poker websites that are not – the ones that are located offshore and are part of fully functional online casinos, or the ones that are dedicated wholly to playing online poker. They are both excellent options.
BetOnline Poker - Preferred By Most Pennsylvania Residents

For many, online poker is a pastime. For players who are serious about the game, BetOnline is the number 1 site for you to join. BetOnline has stakes of all sizes, but their main selling point is their bonus. They have a 100% match bonus to $1,000 dollars, which gives players enough free money to participate in tournaments and cash games beyond the standard supply. BetOnline's deposit methods make it very easy for players to participate, as getting money into the account is no longer a hassle.
Legal Pennsylvania Poker Sites
What Is The Legal Gambling Age To Bet On Horses In Pennsylvania?
Horseracing is a type of betting that falls under the umbrella of pari-mutuel betting, which functionally just means that the bets are normalized to a two-dollar amount – you're sort of buying stock in a horse's chances to win, and the stock costs two dollars. The pari-mutuel betting age in Pennsylvania is 18 years old – notably younger than many other betting types in the state.
Horse Betting Sites For Pennsylvania Residents
Pennsylvania residents would be well served to take a look at both their local casinos and their partners, as well as the online racebooks and sportsbooks when looking to bet on horses. Shopping lines is essential – and it could be the difference between profit and loss. We encourage Pennsylvania sports bettors to check out all the options they have.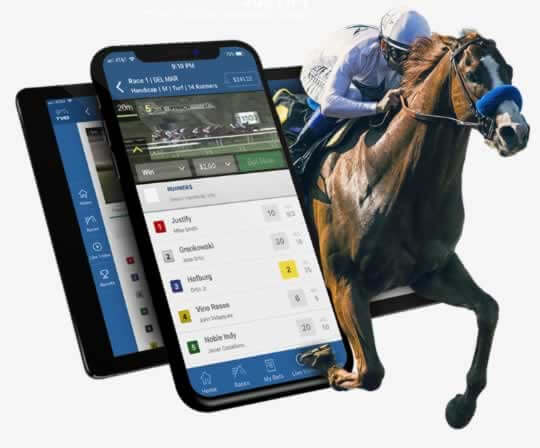 How Old Do I Have To Be To Play The Lottery In Pennsylvania?
The Pennsylvania state lottery is an institution, and, as it is run by the state, the age to participate is predictably lower than many other forms of gambling: 18 years old. That's right if you are 18 in Pennsylvania, the lottery is available to you.
What Is The Legal Gambling Age For DFS In Pennsylvania?
Daily Fantasy Sports is a new type of sports betting adjacent activity, wherein fantasy sports are carved down to a daily contest type of competition, and people compete to pick the best team and score the most points. In Pennsylvania, the legal gambling age for Daily Fantasy Sports is 21 years old.
Online Bingo For Pennsylvania Residents
Bingo players have been turning to online bingo in order to participate in the games. Online bingo may not carry the social interactions of live bingo, but if you just want to play the games you can play online. Bingo online requires the same Pennsylvania legal gambling ages as live bingo - 18.
Vic's Bingo - Easy For Play In Pennsylvania

If you are 18 years old, Vic's bingo is open for you to join. Vic's bingo is one of the most trustworthy bingo halls online, providing players with the ability to play the game of bingo in a very diverse setting. If you like bingo, than Vic's Bingo is your number 1 destination. They have a 150% bonus for both of your first two deposits, augmenting your bankroll to proportions that make it easy to play. If you exceed the Legal Gambling Ages for Pennsylvania, we suggest you give Vic's bingo a shot.