New York Gambling Ages - Legal Online Gambling Ages In New York
New York offers casino gambling through its four retail casinos, as well as a network of tribal casinos throughout the state. These casinos offer the traditional assortment of gaming options: table games, poker rooms, slots, and as of 2019, sports betting. Residents can also gamble through licensed international gambling websites, although New York has yet to pass legislation authorizing in-state operators to offer online gambling. These online gambling platforms offer a wider variety of options and simplified rules for player eligibility.

This page will offer an overview of age requirements for New York gambling affairs. There are many different types of gambling in New York, and restrictions on this gambling can come both from the New York government and from the casinos themselves. For people who don't want to bother with labyrinthian gambling statutes, most international gambling websites accept all players over 18 years old. However, you will find that the legal New York gambling age is vastly different depending on what you are trying to bet on.

New York Ages For Gambling
Legal Sports Betting Age in New York
21
Legal Casino Age in New York
18/21
Legal Poker Age in New York
18
Legal Lottery Age in New York
18
Legal Horse Betting Age in New York
18
Legal DFS Age in New York
21
Legal Bingo Age in New York
18
Online Casinos For New York
What Is The Legal Gambling Age At Casinos In New York
New York law states that gambling is available to all residents who are at least 18 years old, but establishments with an alcohol license can only offer gambling to patrons who are at least 21. Since most casinos serve alcohol, 21 is probably the best baseline to use. For any gamblers who don't yet meet that 21-year-old benchmark, online casinos offer an interesting and more accessible alternative.
Legal Online Casinos For New York Residents
New York does not currently authorize any in-state online gambling, but the legislature is considering two bills that would open online gambling opportunities. S 17 would legalize online sports betting, while S 18  would remove poker from the list of banned online gambling games. Until one of these bills is passed, however, New York residents can instead gamble online with an international online casino, which is not subject to state law.
Lucky Red Casino - 400% Sign Up Bonus

Lucky Red Casino is one of the oldest and most reputable of all online casinos. They provide players with a safe haven for casino gambling. Lucky Red gives their players a 400% match to $4,000 upon signing up. Lucky Red Casino has manged to bring players some of the most fair gambling online, as the 100+ games they provide are all secured by a random number generator that is tested regularly for accuracy. Lucky Red has no short supply of reload bonuses waiting for their players, so you can always find yourself some free play money to utilize in the casino.
Legal New York Online Casinos
Sports Betting Sites For New York Residents
What Is The Legal Sports Betting Age In New York
On paper, sports betting is available to all New York residents who are at least 18 years old, but in practice, all the casinos with operational sportsbooks also have alcohol licenses, and there are no in-state online sportsbooks yet. In other words, the de facto age requirement is 21. Thankfully, online sportsbooks take New York players as long as they have a government-issued ID proving that they are 18 or older.
Legal Sports Betting Sites For New York Residents
Although there are no state-operated sports betting sites yet, New Yorkers can bet on sports online at internationally-based gambling websites like MyBookie and Bovada. These websites can offer a larger selection of betting options and props, as well as better odds that aren't skewed so heavily by local biases and the need for smaller sportsbooks to maximize their profit margins. These online sportsbooks can also afford to offer great promotions like deposit matches and free play credits.
SportsBetting Sportsbook - Best Sportsbook Overall

SportsBetting is the safest way you can bet on sports in the state of New York. They provide the safety of a reputable gambling business, all the while ignoring the possibility of organized crime. If you bet with SportsBetting you can avoid high juice, going into debt, and falling victim to scams and schemes. SportsBetting's betting service will first provide you with a 50% to $1,000 match bonus, which will give you extra money to play with beyond the deposit you could afford to make. Deposits can be made with prepaid cards and credit cards, so you should always have an option.
Legal New York Online Sportsbooks
Rank
Sportsbook
Promotion
Rating
Mobile
Visit
1


Online Poker For New York Residents
What Is The Legal Poker Age In New York?
As long as the poker room does not also serve alcohol, anyone 18 or older can play real money poker in New York. If alcohol is served, the age requirement increases to 21. As legislators work to legalize in-state online poker, New York players can still use online poker platforms like 5Dimes, which offer a variety of different variations of poker and tournament options. As with other types of gambling, these websites only require that players be at least 18 years old.
Legal Poker Sites For New York Residents
The only legal local poker sites in New York are those that don't offer real money games, but poker fans can still wager real money using international gambling websites. Because they aren't based in the United States, these websites are not subject to New York law, nor are they subject to the Unlawful Internet Gambling Enforcement Act (UIGEA). These poker sites offer a number of options, including Hold 'Em, Omaha, Hi/Lo, and tournament play.
BetOnline Poker - Top Poker Site in New York

BetOnline's poker room is widely regarded as one of the best and the safest. They process deposits with complete security, and they process withdrawals faster than a lot of other poker rooms. BetOnline's software includes stud and hold 'em games, as well as a huge range of stakes. If you want to play these poker games, you simply need a credit card. There is no more secure way to get involved in online poker than through BetOnline, which is the main reason we recommend them. They also have one of the largest bonuses, a 100% match to $1,000, so you can participate int he games with a bank roll larger than you could initially afford. Remember to follow New York Legal Gambling Ages.
Legal New York Poker Sites
Rank
Poker Site
Promotion
Rating
Mobile
Visit
1


2


What Is The Legal Gambling Age To Bet On Horses In New York
Horse betting in New York is available to all people 18 years or older. There are 12 full-time horse racing tracks in New York, some of which are independent and some of which are operated by New York casinos. There are five different off-track betting operators in New York, together operating 89 different horse betting parlors and five tele-theaters. New York residents can also bet on horse racing through online casinos.
Horse Betting Sites For New York Residents
Major international online sportsbooks offer a huge variety of different horse betting options on races from ranging from small heats at regional tracks all the way up to the Kentucky Derby and the Dubai World Cup. Online horse betting also offers a wider variety of prop bets than brick-and-mortar betting, meaning that knowledgeable fans have more opportunities to find a competitive edge.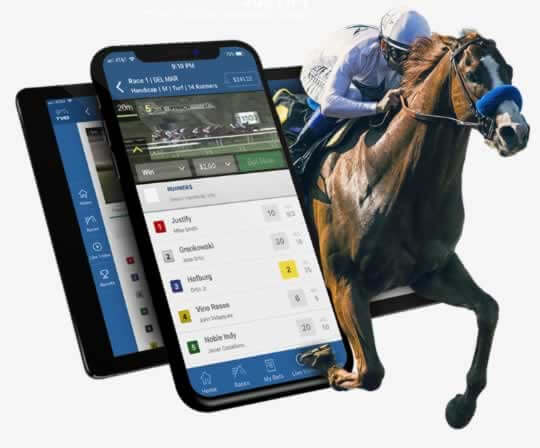 How Old Do I Have To Be To Play The Lottery In New York?
The New York Lottery runs nine different lottery games and a wide variety of scratch-off tickets. Anyone older than 18 can buy lottery tickets or scratch-offs, but that requirement increases to 21 years old if purchasing a Quick Draw ticket at an establishment that serves alcohol. There are no options for online lottery purchases in New York
What Is The Legal Gambling Age For DFS In New York?
Daily fantasy sports (DFS) are available to all New York residents 18 or older. DFS is a hugely popular pastime in New York, with industry titan FanDuel headquartered in New York City and major professional sports franchises in all leagues. All major DFS providers are authorized to operate in New York. New York officials are currently challenging the legality of DFS in court, but their appeal is unlikely to succeed.
Online Bingo For New York Residents
Online bingo is another game that can be played by legal aged New York gamblers. The legal gambling ages In New York are 18, so you can start playing online bingo as soon as you reach this lofty height. This will enable you to gamble online at a younger age than any other form of gamble, so if you must partake in the games we suggest online bingo.
Vic's Bingo - Open To New York Gamblers

If you are going to play online bingo, we suggest doing so through Vic's Bingo. Vic's Bingo hall is one of the leading bingo sites around, as it provides players with an enormous set of advantages. The first major advantage is that of a 150% unlimited match bonus. This bonus starts on your first deposit and can be collected again after you make your second deposit. Vic's Bingo has over 3,000 cards to take advantage of. You will be able to collect future bonuses as time goes on. These bonuses will not typically be larger than the iniitial deposit bonus. Vic's Bingo begins accepting players at the youngest New York legal gambling ages, so you can play at the age of 18.